We are a nonprofit with one mission:
Improve the lives of people living with IC/BPS
We advocate for issues that ensure optimal care with dignity for all those affected by IC.
ICA supports groundbreaking research projects and advocates for government funding dedicated to IC research.
ICA arms patients, healthcare providers, caregivers, researchers, and the general public with objective and up-to-date information about IC.
Get the Latest IC News Sent to You: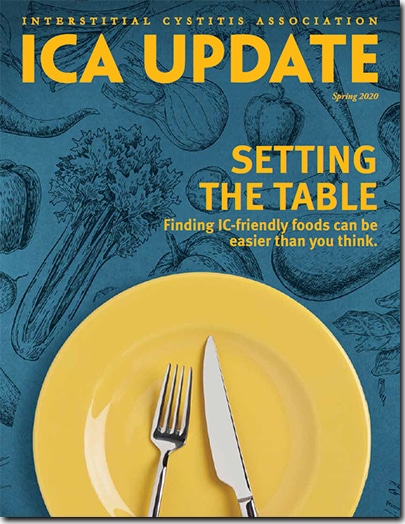 An award-winning magazine with in-depth stories about IC research, treatment, and lifestyle issues. 
Sign up for the free ICA eNews to keep abreast of the latest news and stories, and learn about IC community events.
The ICA was instrumental in me receiving the correct diagnosis. As a repository of evidence-based information, the ICA has also been incredibly important in many of the treatment choices I have made over the years. Beyond that, it has provided me with a connection to others who understand what it is like to live with this condition, the value of which is hard to put into words.