ICA Earns a Four-Star Rating From Charity Navigator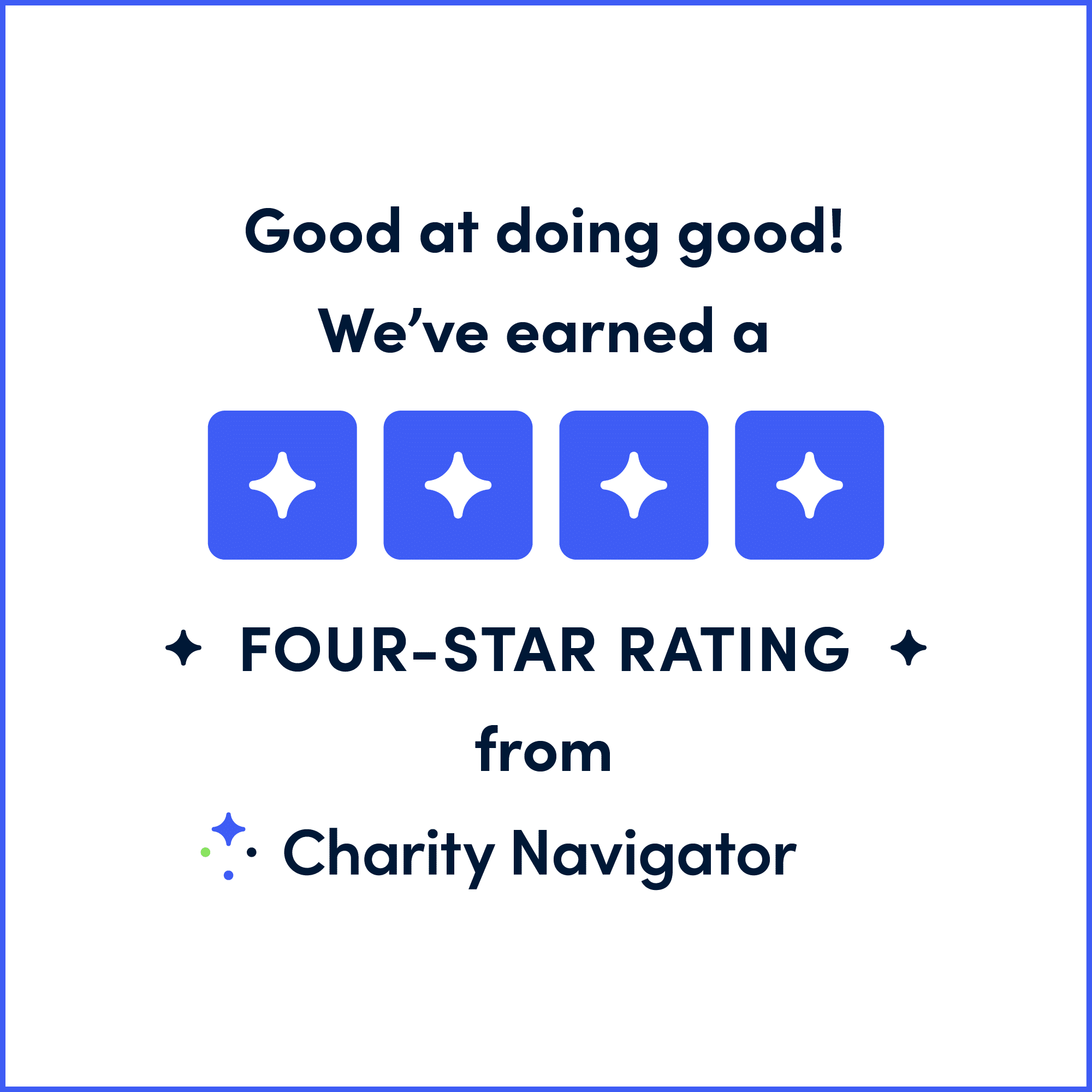 We're excited to share some news! The Interstitial Cystitis Association (ICA) has been evaluated by Charity Navigator, the world's largest and most trusted nonprofit evaluator, and earned a Four-Star Rating! This is the highest possible rating on Charity Navigator. Charity Navigator uses data from the IRS, partners, and the charities themselves to power their unbiased ratings so that you can give with confidence.
Charity Navigator's third-party accreditation validates our organization's operational excellence.
This milestone achievement for the ICA couldn't have happened without you and your support. Thank you for being part of our family as contributors, funders, and volunteers. Your trust and support helps us make a difference for the community we serve.
You can learn more about Charity Navigator and our rating here: https://charitynavigator.org/ein/133292137.
Thank you for being an integral part of our mission! We look forward to your future support.