Exceeding Our $30,000 Goal: Your Impact Tripled this IC Awareness Month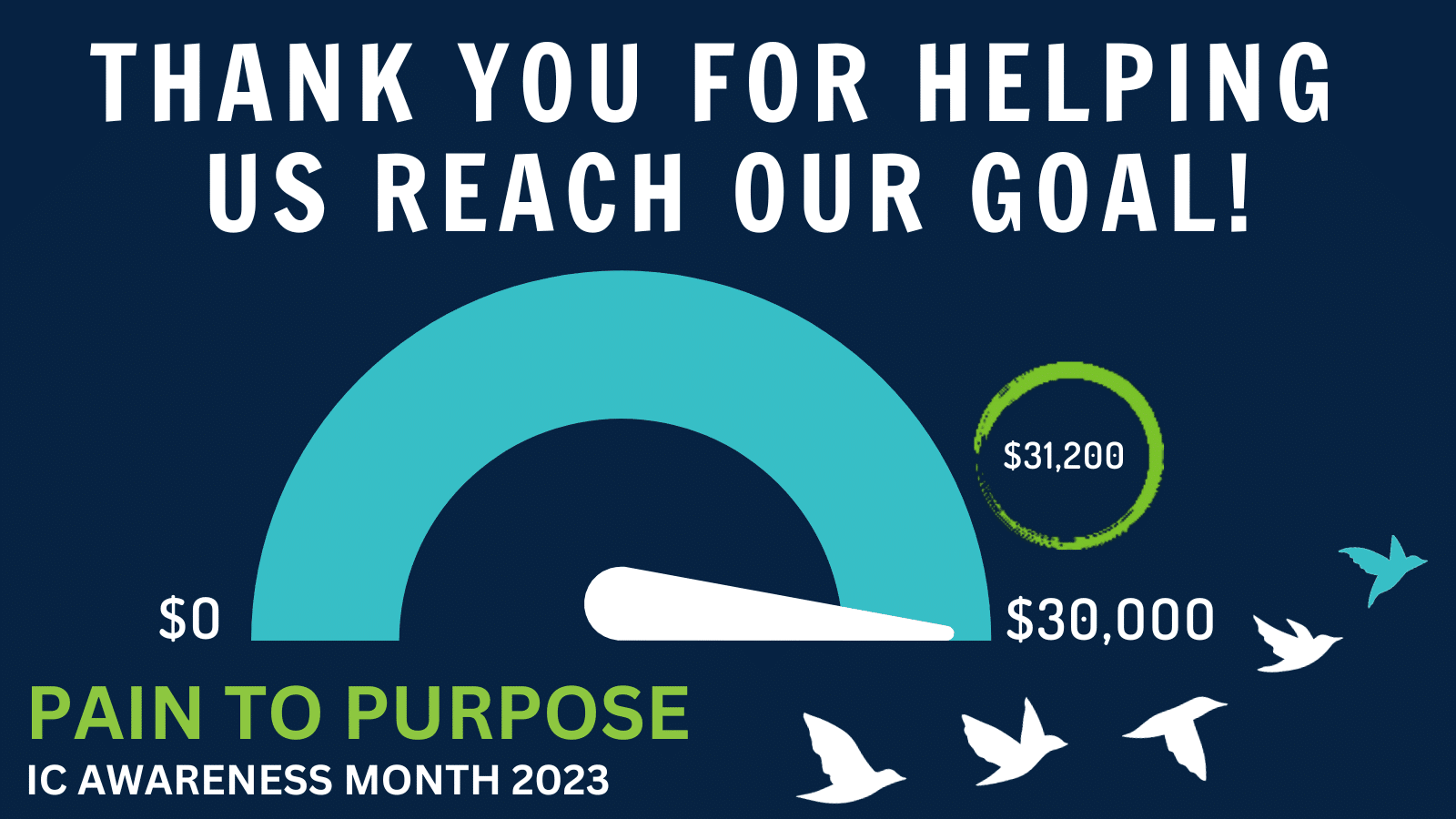 In an incredible show of support and generosity, we are thrilled to announce that we have surpassed our goal of $30,000 for IC Awareness Month! Thanks to the incredible dedication and efforts of our community, we have managed to reach new heights and make an even greater impact on the IC/BPS community. Join us as we celebrate this major milestone and highlight the amazing partnerships that enabled us to triple our impact.
One of the driving forces behind our success has been the outstanding support of the Toth Family and SPX Corporation, Charlotte, NC. These generous donors pledged to match individual donations, effectively tripling the impact of each contribution, up to $7,500. This means that every dollar donated during IC Awareness Month will be matched not only by the Toth Family but also by SPX Corporation, creating an unprecedented opportunity to make a lasting difference.
We want to applaud our current top fundraisers, Collette, Theda, and Claudia, for their exceptional efforts. Collette has raised an impressive $1,400, Theda has secured $1,001 in donations, and Claudia has raised $620. Congratulations!
Donations are not only crucial for IC Awareness Month but are also an ongoing source of support for our mission. By participating in this event, you are directly aiding efforts to raise awareness about IC/BPS, fund research, provide educational resources, and offer support to individuals living with this condition. Your contribution, when matched by our generous partners, will have a significant impact on the lives of those affected by IC/BPS.