Access the ICA Webinar Recordings and Learn from the Experts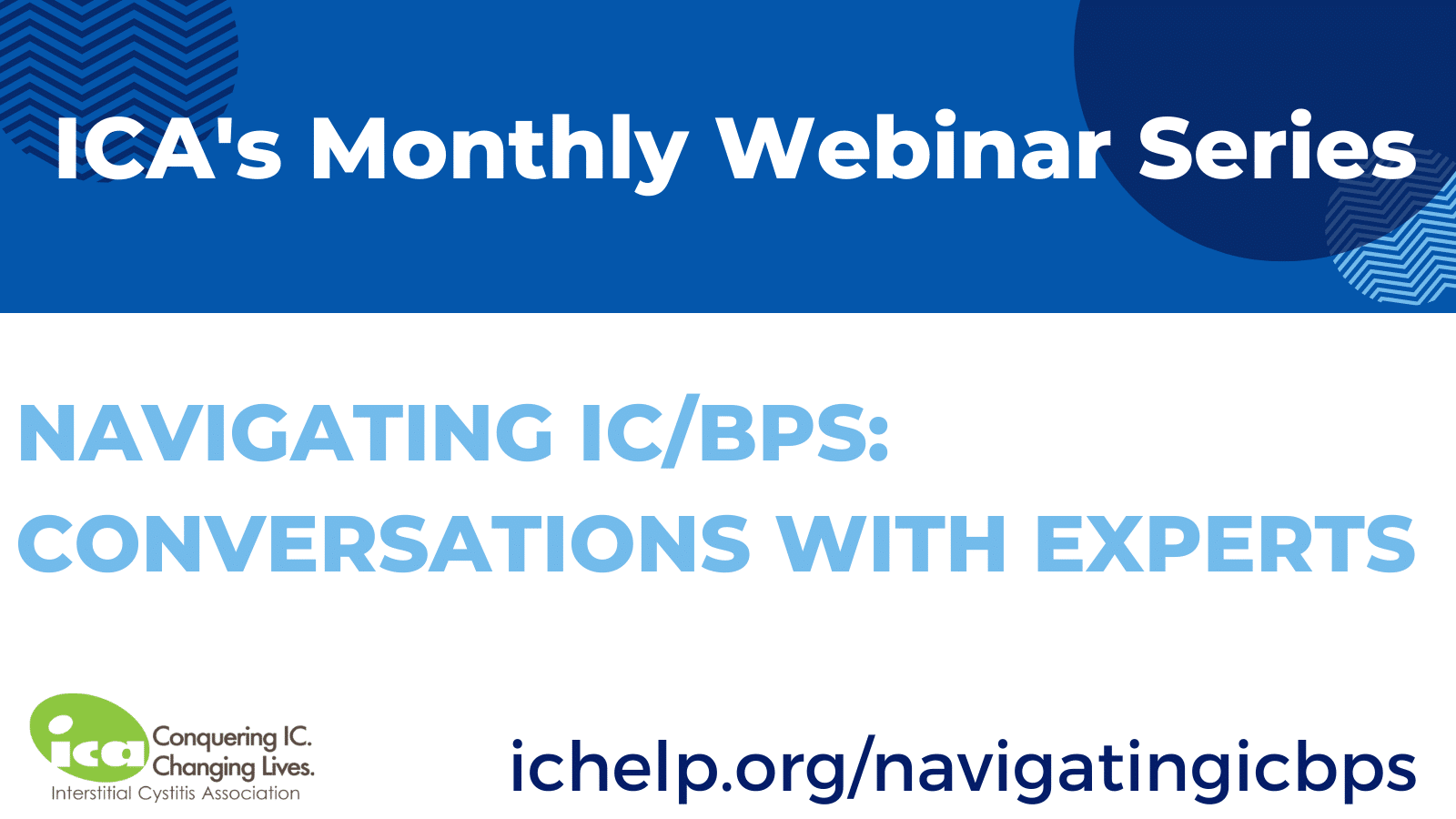 If you missed any of the webinars from the ICA monthly series: Navigating IC/BPS: Conversations with Experts, don't worry. You can still purchase the recordings of these informative and engaging sessions and learn from some of the community's most prominent thought leaders, experts, and practitioners.
Some of the past webinars that you can purchase include:
Don't Believe Everything You Read: How to Make Informed Decisions About Your Care
The Physical Therapy Approach, Treating Male Patients with IC/PBS
When Sex Hurts
And many more!
Don't miss this opportunity to gain valuable insights and perspectives from the experts and to learn how to cope better with IC/BPS. Purchase your webinar recordings today. Together, we can make IC/BPS visible and bring hope and healing to those who suffer from it.