Winston-Salem Walk for an IC Cure – Tomorrow!

Tomorrow is the big day!! The Interstitial Cystitis Association (ICA) is hosting our 2nd IC awareness charity walk, ICA: Walk for an IC Cure in Winston-Salem, NC. The event gathers IC patients, caregivers, healthcare providers, therapists, friends, and families to raise awareness, learn about IC, and to support people living with IC. The first Walk for an IC Cure in San Diego was a huge success and empowered IC patients and their families, and ICA heard the calls for an awareness walk on the east coast!
ICA is the nation's only 501(c)3 nonprofit charity raising IC awareness and funds to help:
Promote IC awareness in local communities
Create communities of support for IC patients and families
Raise funds to advocate for IC research dedicated to discovery of a cure and better IC treatments
Serve as a central hub for healthcare providers, researchers and millions of patients who suffer with constant urinary urgency and frequency and extreme bladder pain, symptoms of IC (which is also referred to as painful bladder syndrome, bladder pain syndrome and chronic pelvic pain).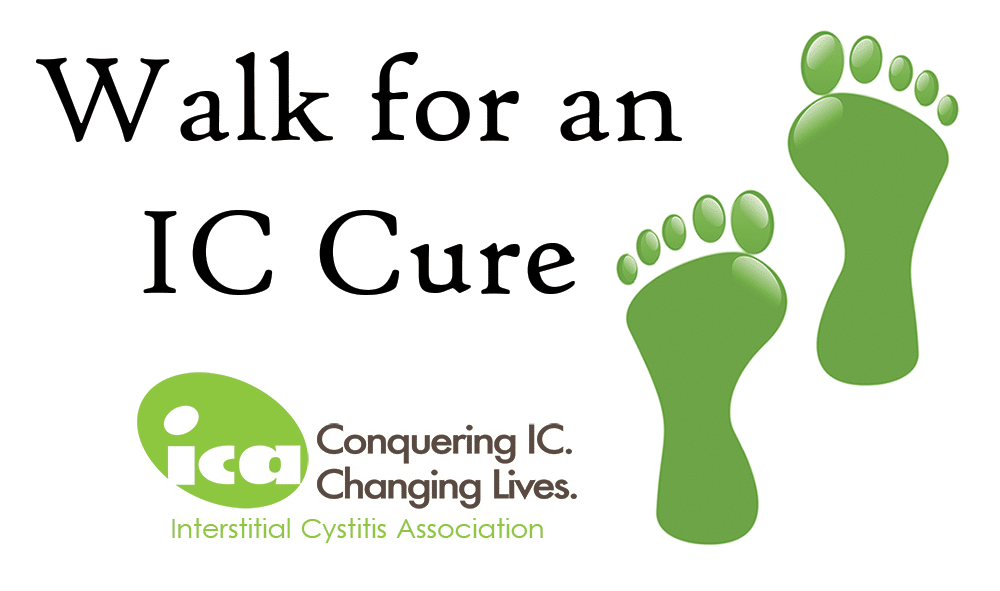 It's not to late to join us and take the steps of hope and feel empowered!
Can't make it to the Walk? Donate to show your support for more walks and IC awareness, and have your name listed on the website. The more names we list, the bigger the awareness impact.
Sign up or donate today at http://support.ichelp.org/ncwalk2019.