Watch the ICA's 2022 IC Awareness Month Expert Videos!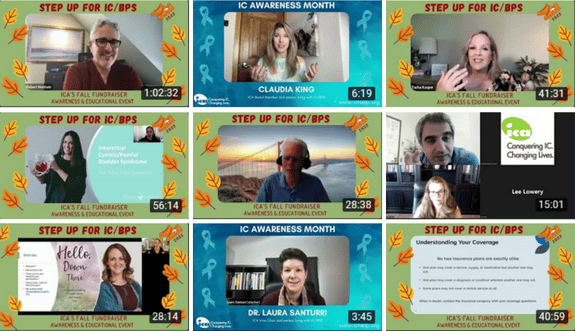 Due to the support of our generous donors, the ICA is able to provide this great content to IC/BPS patients, caregivers, and healthcare providers.
Click here to watch the videos covering topics such as the new science of pain and IC/BPS, the emotional and mental impact of IC/BPS, sexual heath and much more!
We are so grateful to all the donors and sponsors who contributed funds to the program, as well as the volunteers who gave their time! Help the ICA continue to bring awareness and educational events like these to more communities and online by donating today!