Walk for an IC Cure – Register Early, Space is Limited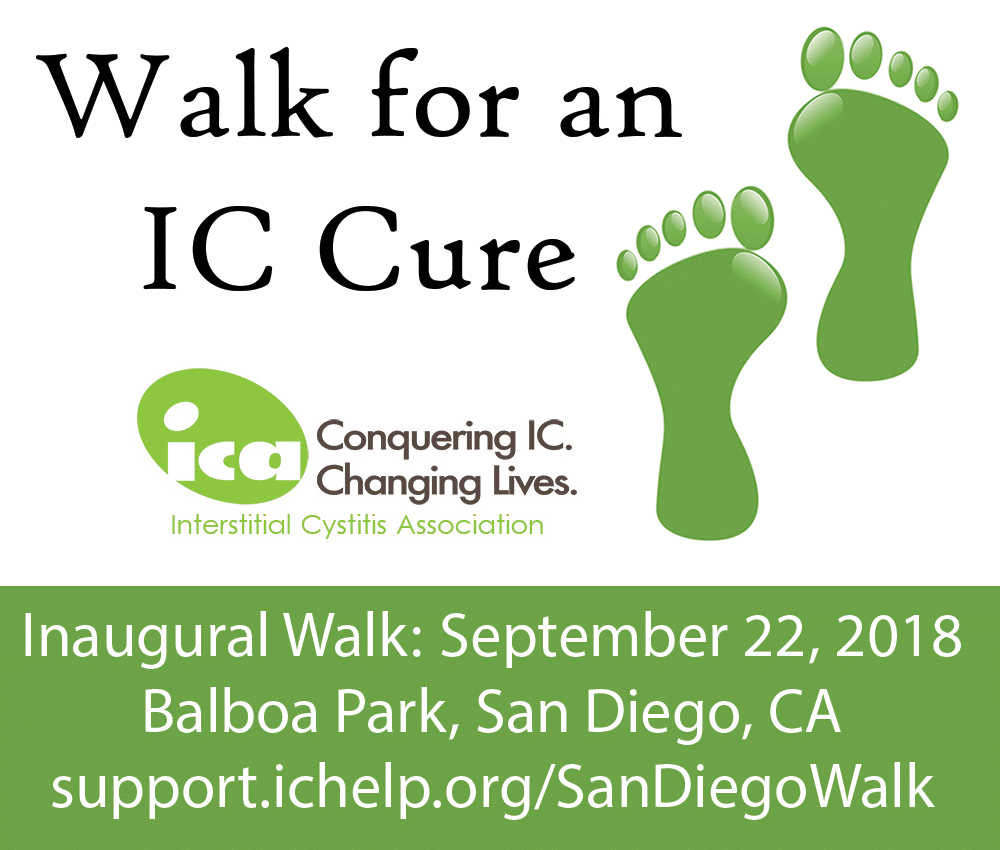 Many in the IC community have asked for local events to help spread IC awareness and raise funds for IC research, education, advocacy, and support. We heard you, and we listened!
ICA is excited to roll-out an IC awareness/fundraising event: ICA Walk for an IC Cure. These events will be hosted by volunteers working with the ICA.
The premier Walk for an IC Cure is on September 22, 2018 in San Diego.
Registered walkers who donate or fundraise $50 or more by September 3rd will receive a Walk for an IC Cure t-shirt the day of the walk.
Register early, space is limited!
Do you want to host an IC Walk in your hometown? Contact ICA at icamail@ichelp.org.