THANK YOU FOR SUPPORTING THE ICA!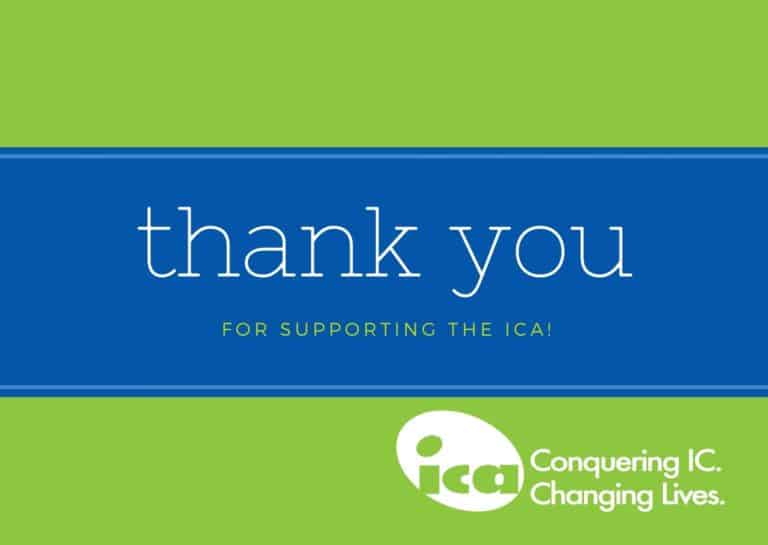 Thank you! Because of the support of our generous IC/BPS community and the ICA Board of Directors (who doubled all donations up to $40,000), we were able to exceed our year-end fundraising goal. Your donations enable us to continue offering free services including educational webinars, awareness activities, and advocate for IC/BPS research. You help ensure that no individual or family is alone on their IC/BPS journey. You help provide a national network of support and resources, both online and in communities across the country.
The ICA works hard to ensure that every dollar raised brings us closer to improving the quality of healthcare and lives of individuals living with IC/BPS. We extend our heartfelt thanks to you for your support!