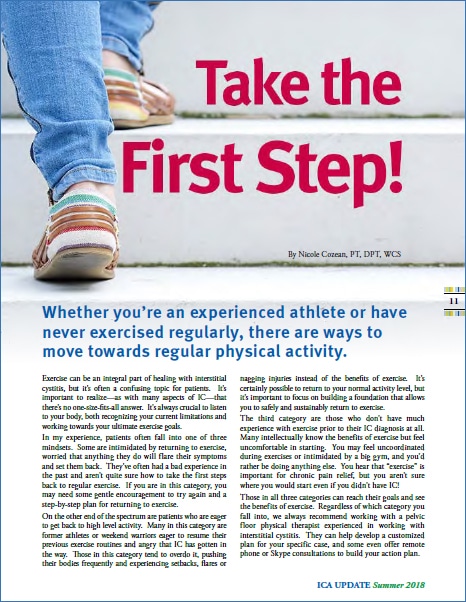 It's time for New Year's resolutions! We know that exercise isn't always easy for IC patients. Read this article from the summer 2018 issue of the ICA Update to learn tips on how to get moving.
"Whether you're an experienced athlete or have never exercised regularly, there are ways to move towards regular physical activity."
Click here to read the full article.