THE SUMMER 2016 ICA UPDATE NOW AVAILABLE ONLINE TO ELIGIBLE DONORS*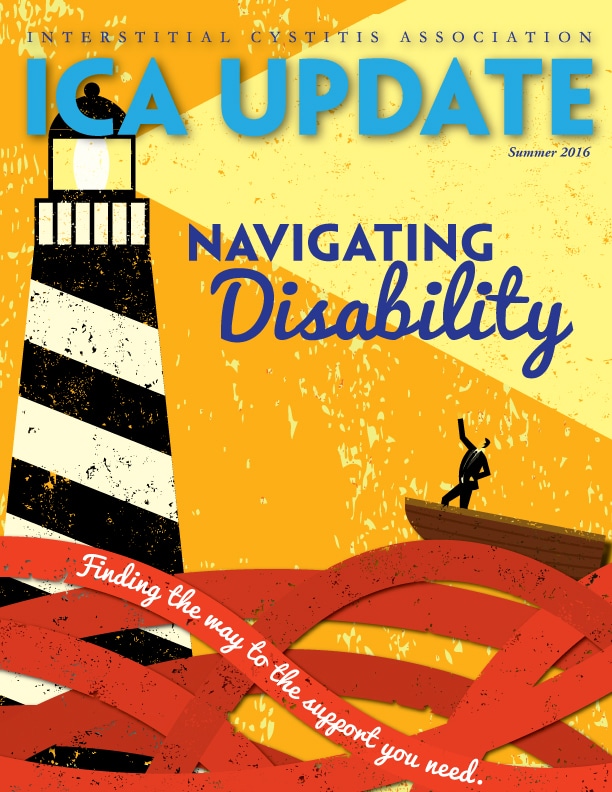 The ICA Update is our award-winning magazine with in-depth stories about interstitial cystitis (IC) research, treatment, and lifestyle issues. The latest issue, entitled "Navigating Disability," includes articles on filing for disability by a professional claim specialist, a world renowned IC specialist, and various IC patients who have successfully applied for disability. This issue is now available online to eligible donors.
*The ICA Update is one of many benefits to ICA donors who give $50 or more annually to the Interstitial Cystitis Association (ICA). In addition, $50+ donors also have online access to the two most recent issues, $100+ donors have online access to ALL past issues, and $250+ receive an advanced copy of each new ICA Update electronically. Don't miss out on this valuable educational resource! Donate now and receive immediate access to the latest ICA Update focused on IC and Disability.