Save the Date for Giving Tuesday!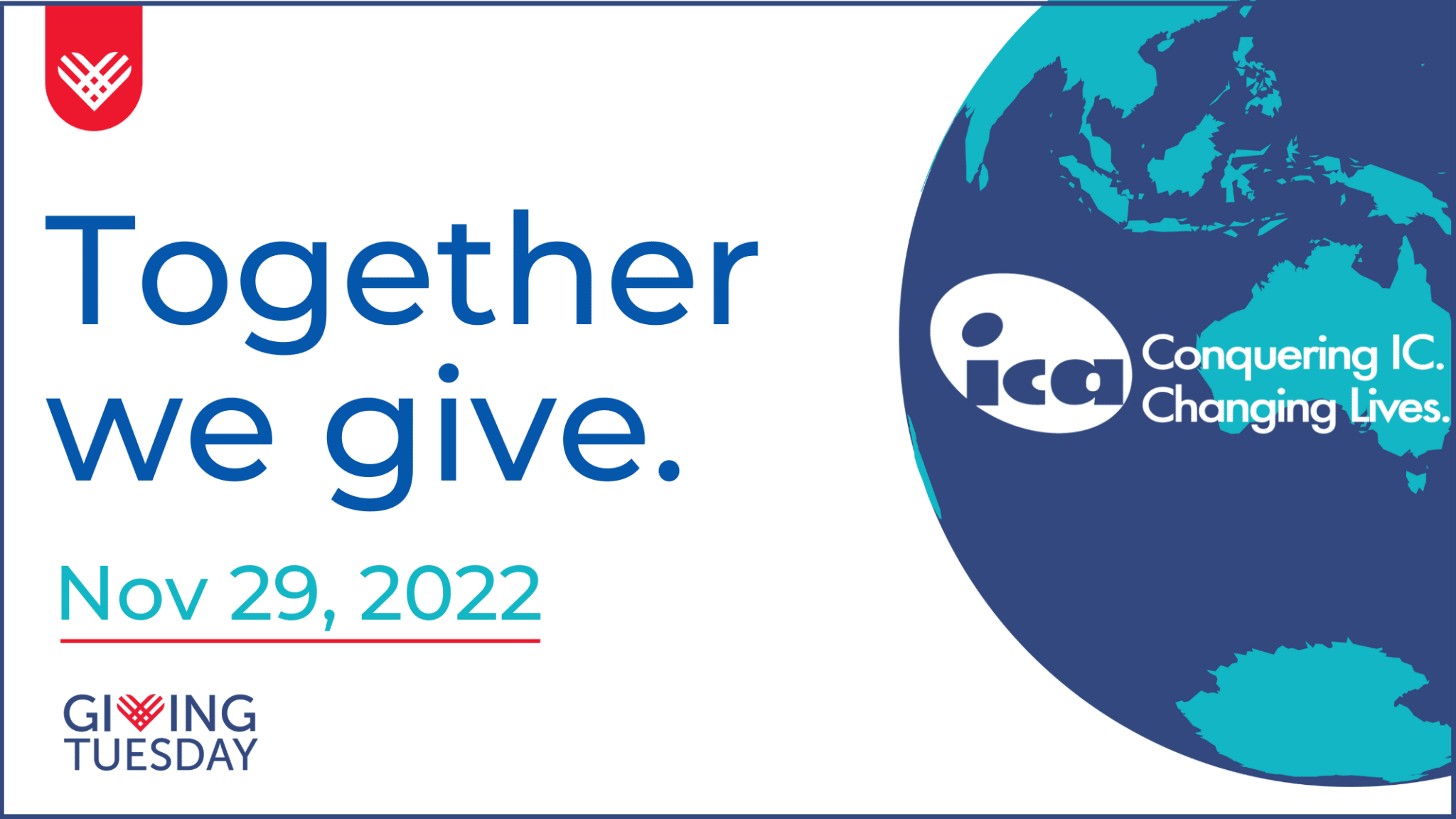 Giving Tuesday is a global day of generosity that will take place on November 29, 2022. Remember to select the ICA as your charity! The ICA is the only non-profit organization dedicated to the IC/BPS community.

You don't have to wait until the 29th, give now at ichelp.org/donatetoday and your donation will be counted toward our GivingTuesday goal!