Research for Bladder Pain – Study Now Enrolling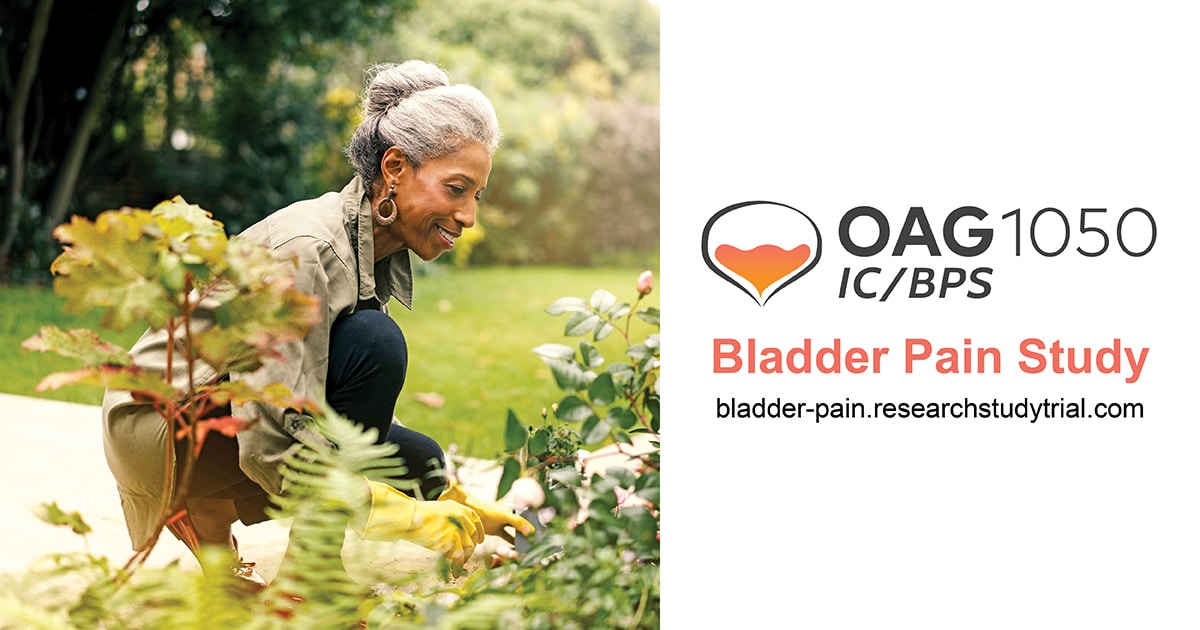 The OAG1050 study is testing an investigational medication that is designed to help alleviate the symptoms of interstitial cystitis (IC) and bladder pain syndrome (BPS). The investigational medication is a tablet taken once daily before bed.
You may be able to join this study if you:
Are a female between 18 and 70 years of age
Have been diagnosed with interstitial cystitis or bladder pain syndrome or have been experiencing bladder pain, pressure or discomfort accompanied by a frequent need for urination that is not due to other causes (e.g., infection) and has persisted for at least 6 months
If you qualify, you will receive – at no cost – access to the investigational medication, careful evaluation and close monitoring of your condition, and the opportunity to help advance the treatment of interstitial cystitis and bladder pain syndrome. Reimbursement may be available for study-related time and travel expenses.

Please click to see if you may be eligible for the OAG1050 study.