Registration Now Open for the Clearwater, FL IC/BPS Symposium and ICA Awareness Walk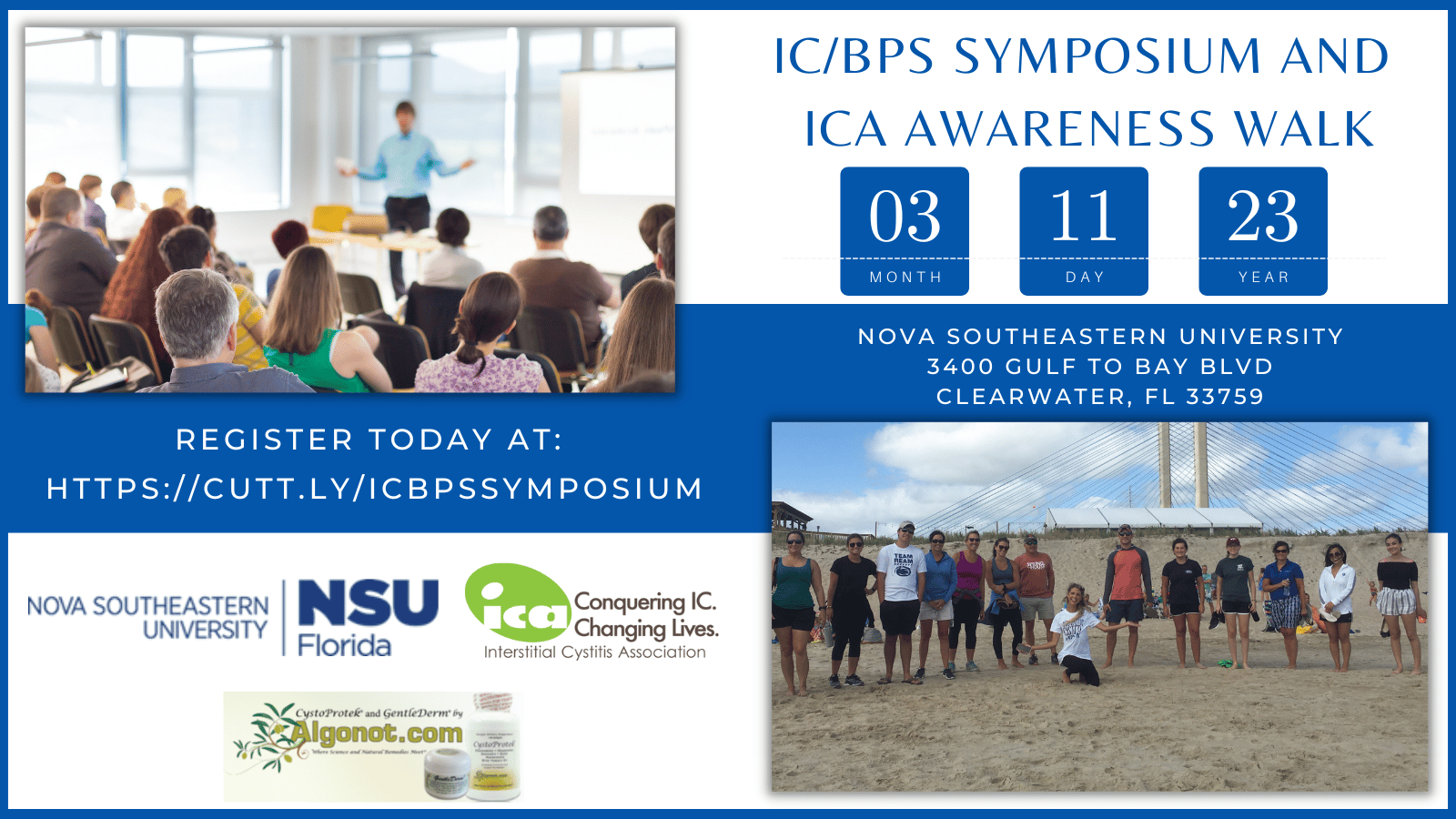 We are excited to announce that the ICA is partnering with Nova Southeastern University's Institute of Neuro-Immune Medicine, Dr. Kiran C. Patel College of Osteopathic Medicine (KPCOM) to bring you an IC/BPS Symposium and Step Up for IC/BPS Awareness Walk. This unique day-long event will take place on Saturday, March 11, 2023 in Clearwater, FL. If you live in the area (or are willing to travel), we invite you to register today!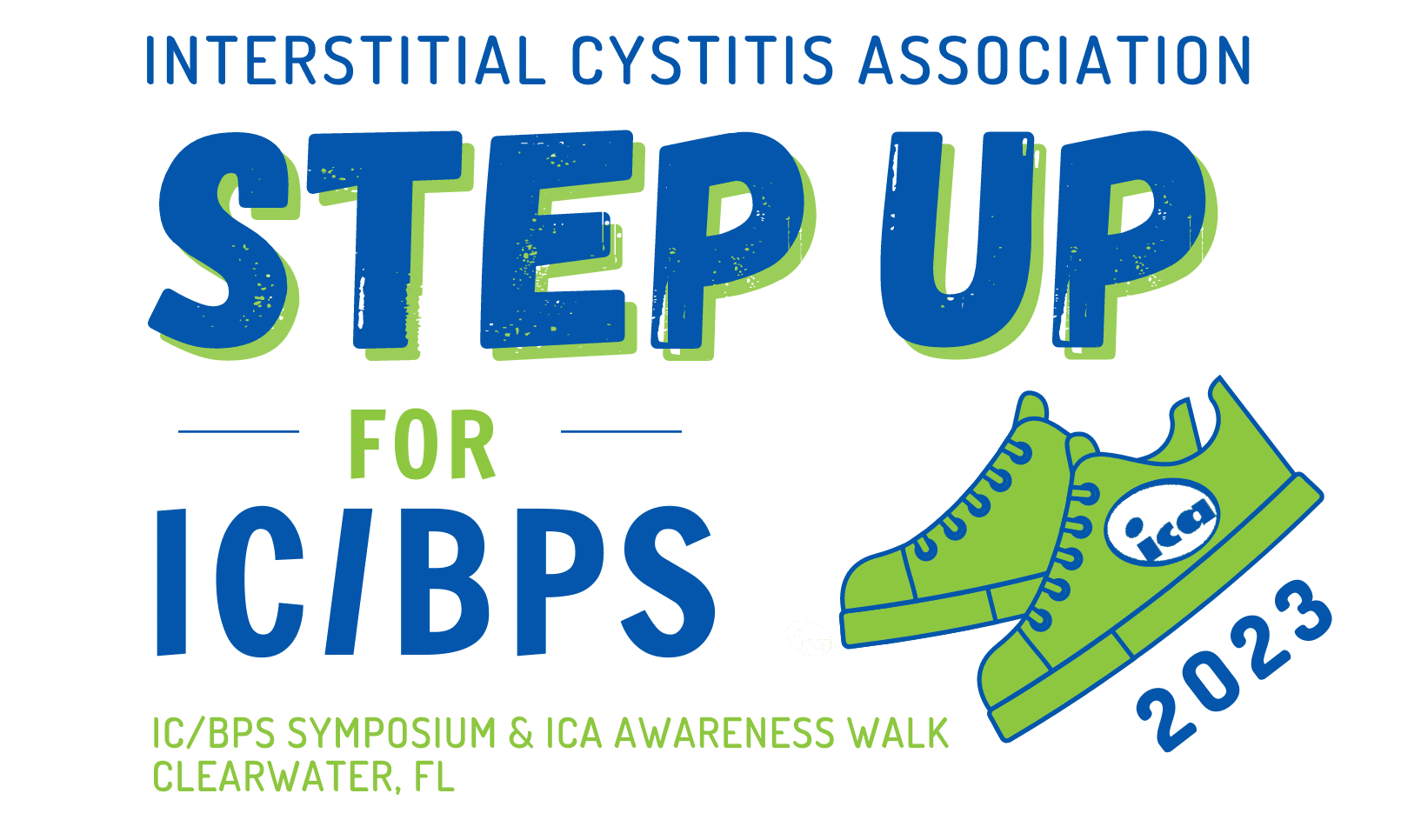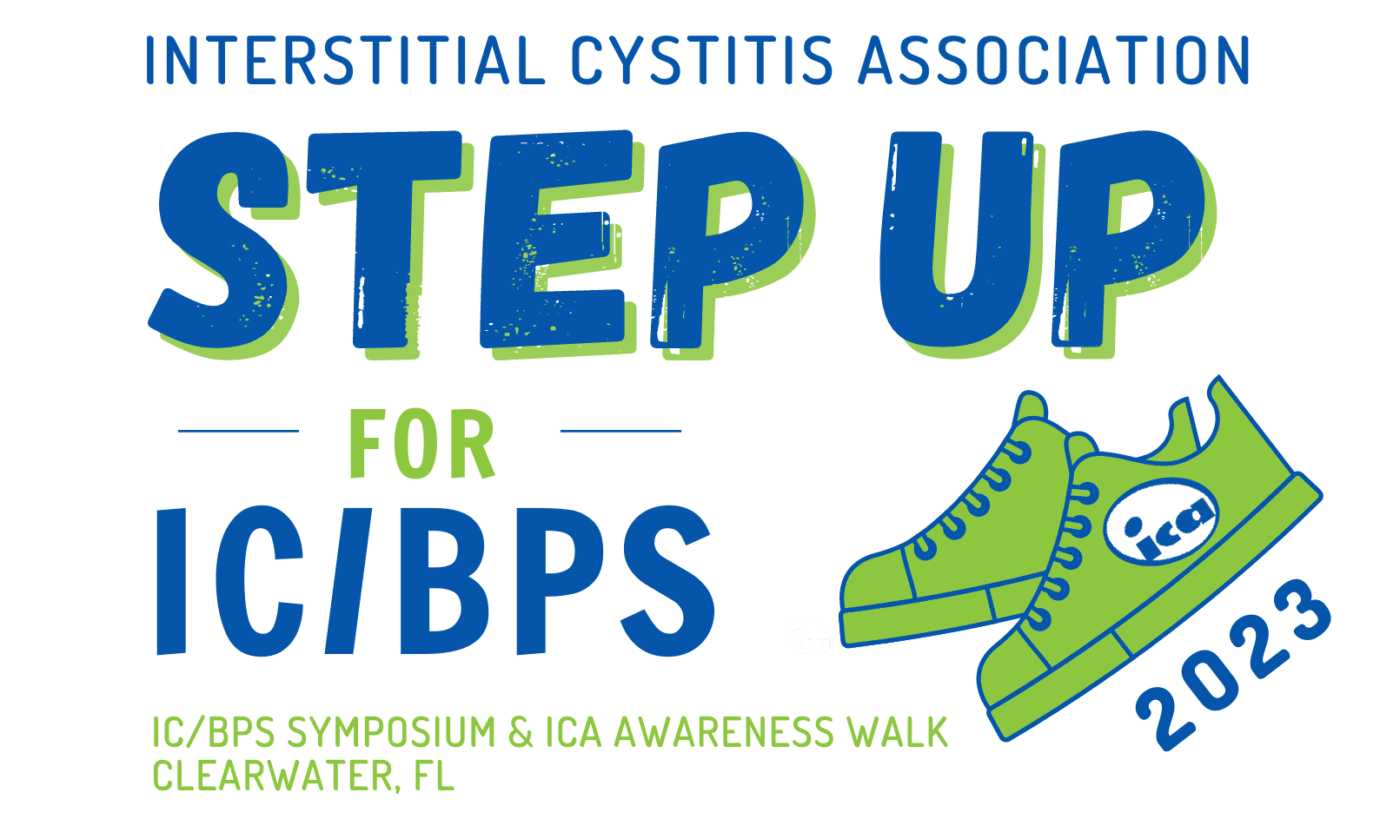 Speakers include:
   – Robert Moldwin, MD
   – Robert J. Evans, MD
   – Kristene Whitmore, MD
   – Theoharis Theoharides, MS, MPhil, PhD, MD, FAAAAI
   – Kenneth Johnson, DO, FACOOG
   – Nancy Klimas, MD
   – Amber Carter, ICA Board of Directors

There are several ways to participate:
1 – Register for the Symposium for $50 (includes lunch).
2 – Register for the ICA Awareness Walk for $35 (includes t-shirt).
3 – Fundraise a minimum of $125 to access both the Symposium and the Walk!
Click here to learn more. The site includes information about the event and travel/hotel recommendations. The event is open to everyone, including IC/BPS patients, family and friends, healthcare providers, and researchers.