REGISTRATION IS OPEN FOR ICA'S VIRTUAL FALL FUNDRAISING, AWARENESS, & EDUCATIONAL EVENT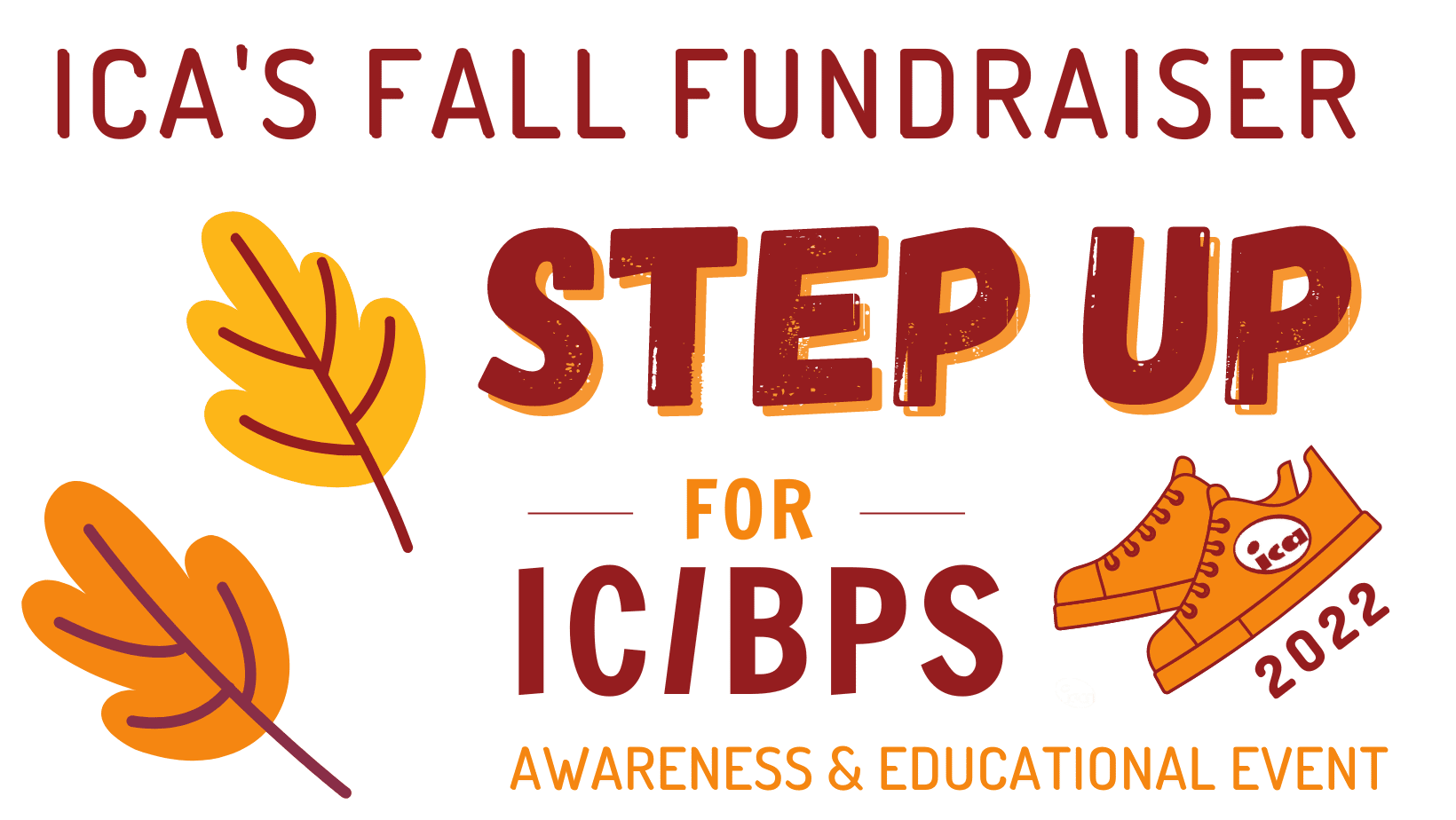 Please join us for the ICA's Virtual Fall Fundraiser – Step Up for IC/BPS Awareness and Educational Event that everyone across the country can participate in!
You can VIRTUALLY participate, learn, and interact with others in the IC/BPS community!
Hosted by the ICA, participants will get access to new information on the updated AUA Guidelines, sexual health, pelvic floor physical therapy, health insurance and other video offerings – all while working to raise awareness and funds for better IC/BPS care everywhere. And it's free to sign up and participate!
New this year…you have the opportunity to submit your questions to the experts in advance of the event sessions. Click here to ask your questions.
When: September 19th-23rd (Monday to Friday)
Where: All online! You can register, participate, and join with thousands of others across the country as we raise awareness and funds for IC/BPS.
How: Register for the Event TODAY at https://www.givesignup.org/Race/VA/McLean/ICBPSawarenesswalkVirtual!
Our goal is to increase awareness of IC/BPS across the country, bring the patient community together, and raise $25,000 for the ICA! We need you to Step Up with us!