Parenting with IC/BPS – We Need Your Input!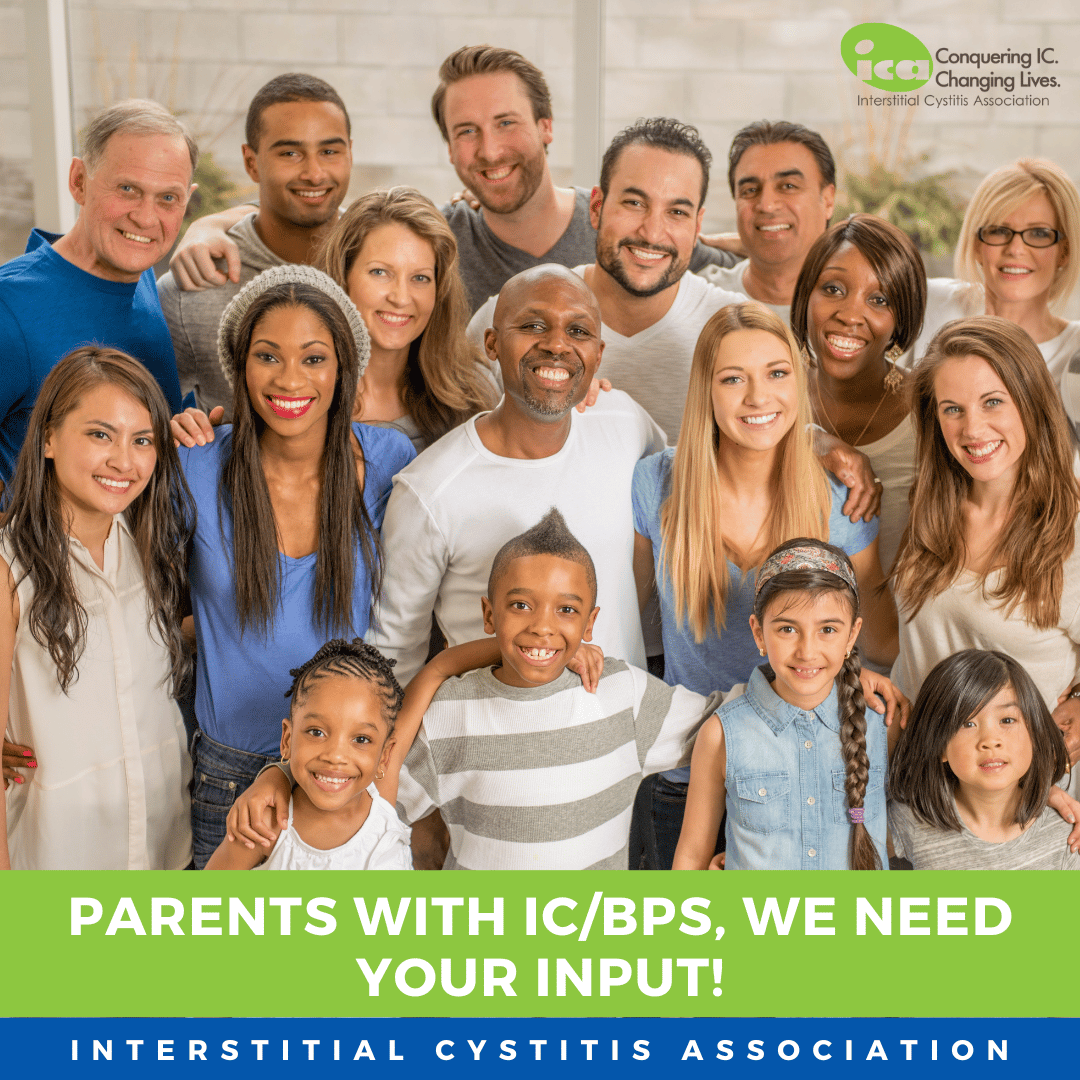 ICA Update is doing a story on parenting with IC/BPS — from parents of young children to those with adult children — and we need your input! Responses will be kept anonymous.
Click here to take the survey. Thank you for taking a moment to provide your feedback.