A Virtual Month-long Event to Educate and Raise Funds for IC/BPS Awareness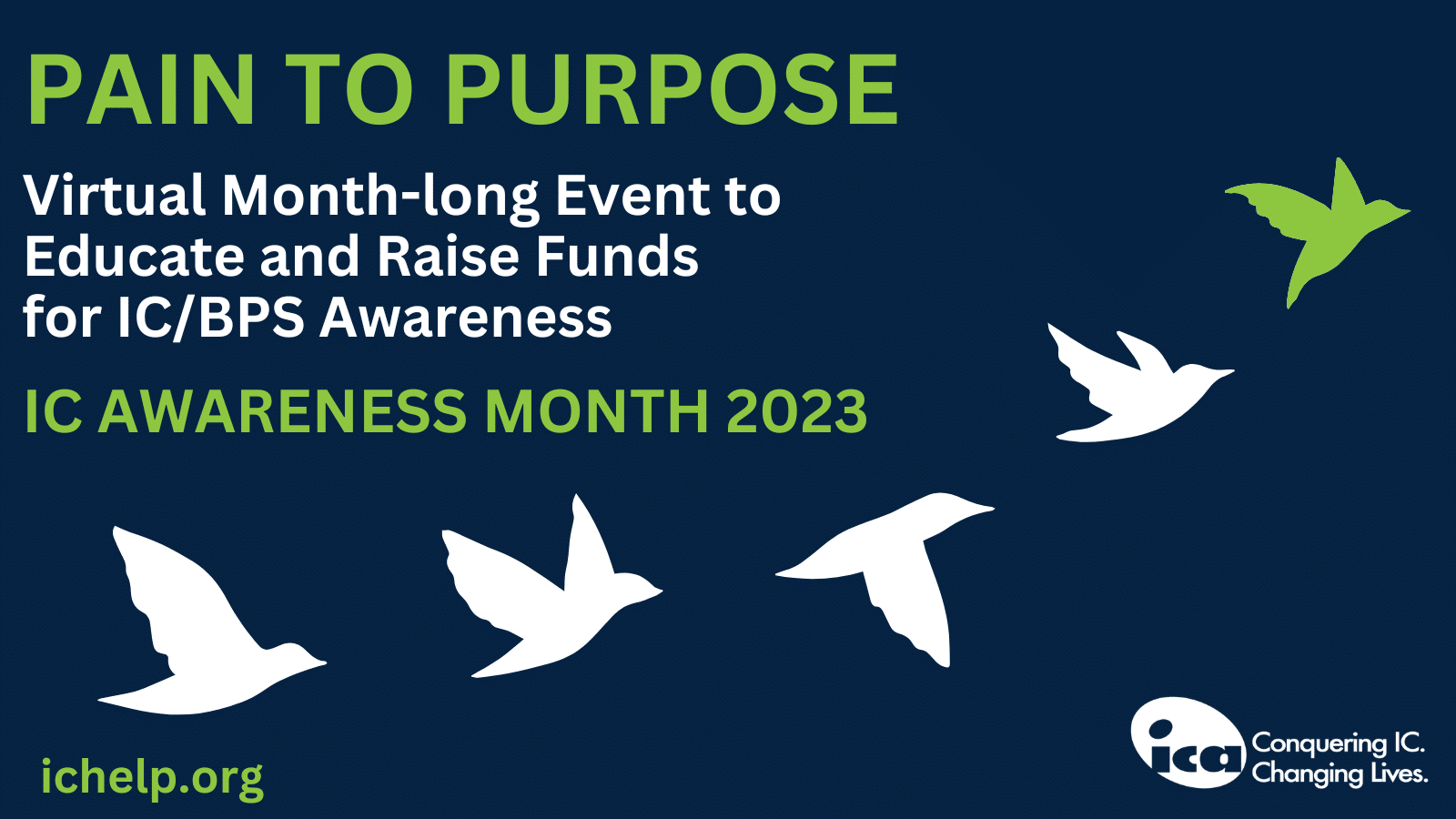 YOU can play a vital role in improving the lives of people with IC/BPS by raising funds. Did you know that setting up a personal fundraising page allows you to share your own story and raise critical funds for individuals living with IC/BPS? It's incredibly simple to do and can make an enormous impact for people living with IC/BPS.
We want to applaud our current top fundraisers, Collette and Theda, for their exceptional efforts. Congratulations!
Why not set up your own personal fundraiser and share your unique journey? You have the option of customizing your page with photos and your IC/BPS experience or utilizing our pre-made template. Take advantage of social media platforms by sharing your personal URL.
Raise $250 and you will receive a Hydro Flask ICA Fall Fundraiser Event Tumbler. In recognition of your contributions, we offer additional rewards based on the amount you raise.
We have almost reached our goal of $30,000, and with your invaluable support, we can make it a reality.
You have the opportunity to make a lasting impact. By donating, you not only raise awareness but also provide crucial funds for education, advocacy on Capitol Hill, essential research, and a supportive community for patients, researchers, and healthcare providers. Join us in making a difference in the lives of people living with IC/BPS.
We extend our heartfelt gratitude to the generous donors who supported us in reaching our fundraising match. We want to express our deep appreciation to the Toth family and SPX Corporation for their instrumental role in making this possible.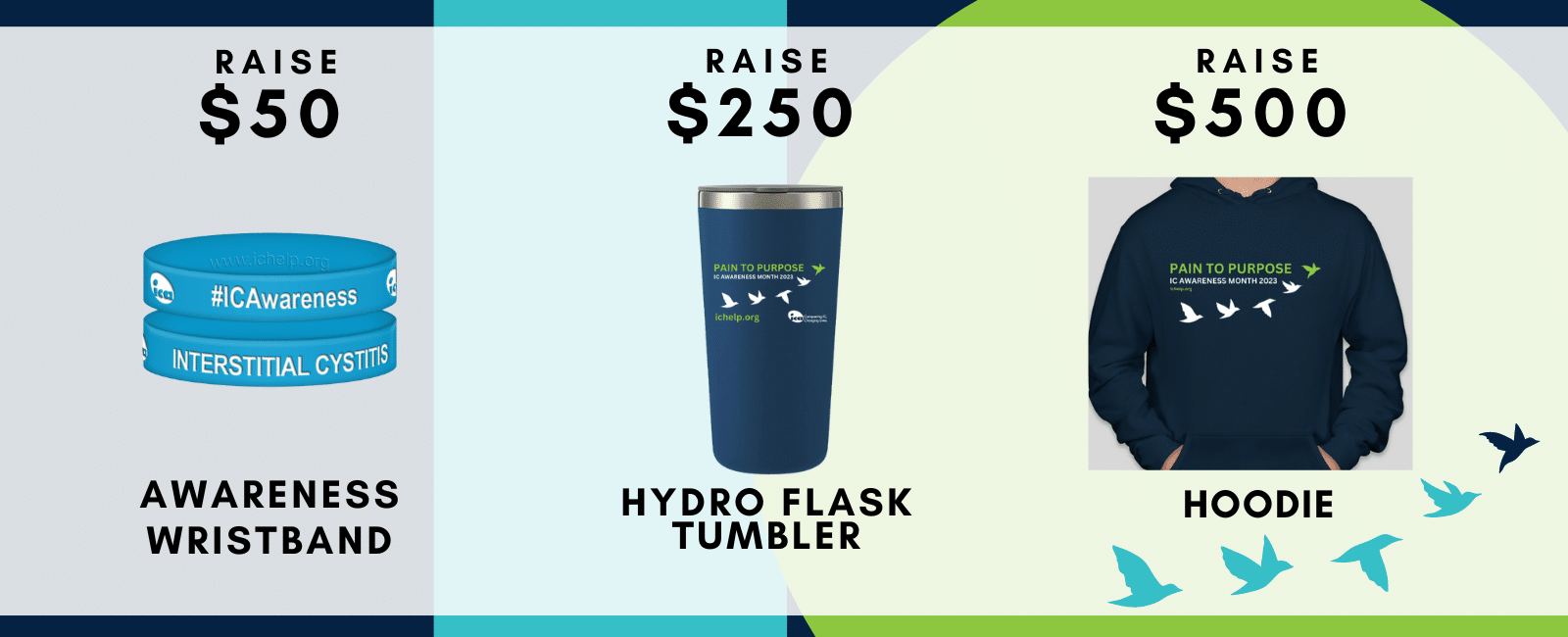 Fundraising is a chance to make a big impact for the IC/BPS community!
Ask your friends, family, and colleagues for their support!

Learn how to raise $250 in 5 days!
Check out our sample fundraising letter!