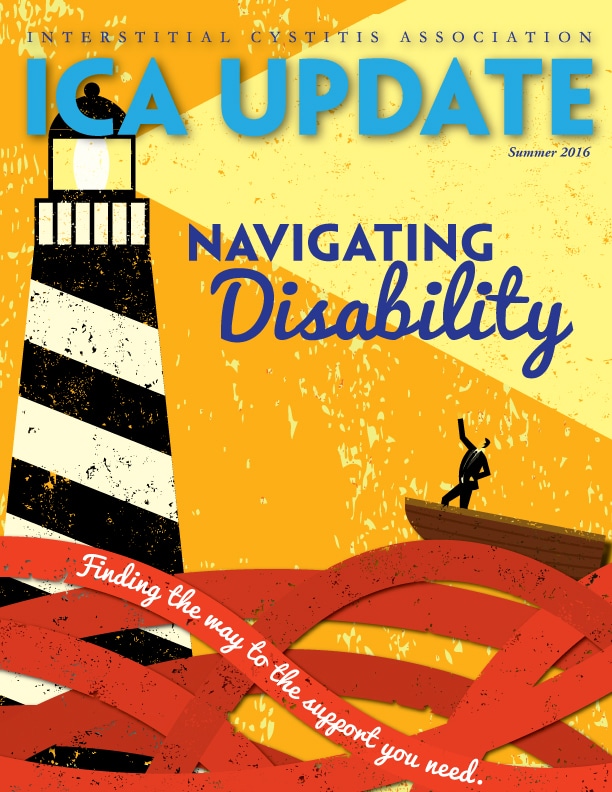 From the Summer 2016 issue of the ICA Update.
All too often, interstitial cystitis robs people of their lives—and their livelihoods. Financial support is available for those suffering from the most severe symptoms, although there's no denying it can be tough to get.
Along with the short- and long-term disability benefits typically offered by employers, Social Security Disability Insurance (SSDI) pays out $143 billion each year to more than 11 million Americans who become unable to work; the similar Supplemental Social Security Insurance (SSI) program is available to low-income individuals and those without work history.
While disability benefits, and especially those from SSI, are not particularly generous, they can be a lifeline for IC patients. "It saved me from financial ruin," one IC patient says. "It saved my house from being lost. I did not have to drain my family of resources. I am able to have medical help and purchase food. I am now able to concentrate on my health every day without worry of having to push myself into working and getting into trouble for being sick all the time."
By Mark Toner