JOIN US IN SEPTEMBER FOR IC AWARENESS MONTH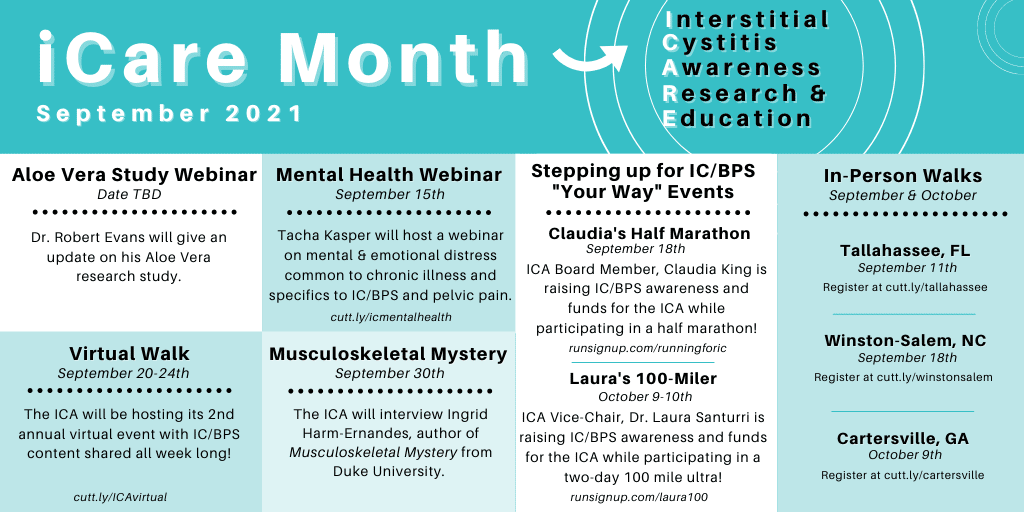 Join us all September long as we bring awareness to IC/BPS through many diverse offerings during IC Awareness Month. Engaging speakers, research updates, opportunities to raise IC/BPS awareness and funds, and uniting to participate in our virtual and in-person Walks are just a few of the ways we will be celebrating together throughout the month.
We will share more information as it becomes available.