Introducing the ICA Update Article Index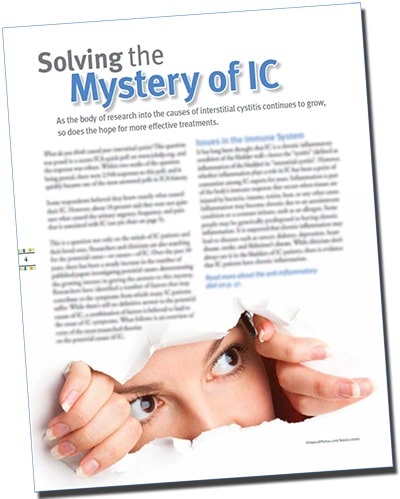 Searching for specific information on an IC-related topic? Trying to locate a particular ICA Update article you may have read but can't seem to locate? We've made it easy for you with an index that organizes all articles by topic area. Each issue of the ICA Update provides comprehensive IC-related articles about research, treatment, and lifestyle issues, plus standard features including the Doctor's Forum and Faces of Hope.
Access to the index is available to ICA Advocate Level donors who give $100 or more annually. Not a donor at this level? Make it easy and make your donation a little at a time. Be an angel and consider making a monthly gift now of $10, $20, or $30 or more. By making a regular monthly donation, you'll obtain your halo and join others in ICA's Angel Society. Your convenient and easy once-a-month generosity will work every day to ensure early diagnosis and optimal care with dignity for people affected by IC.