ICA'S FALL FUNDRAISING, AWARENESS, AND EDUCATIONAL EVENT HAS STARTED!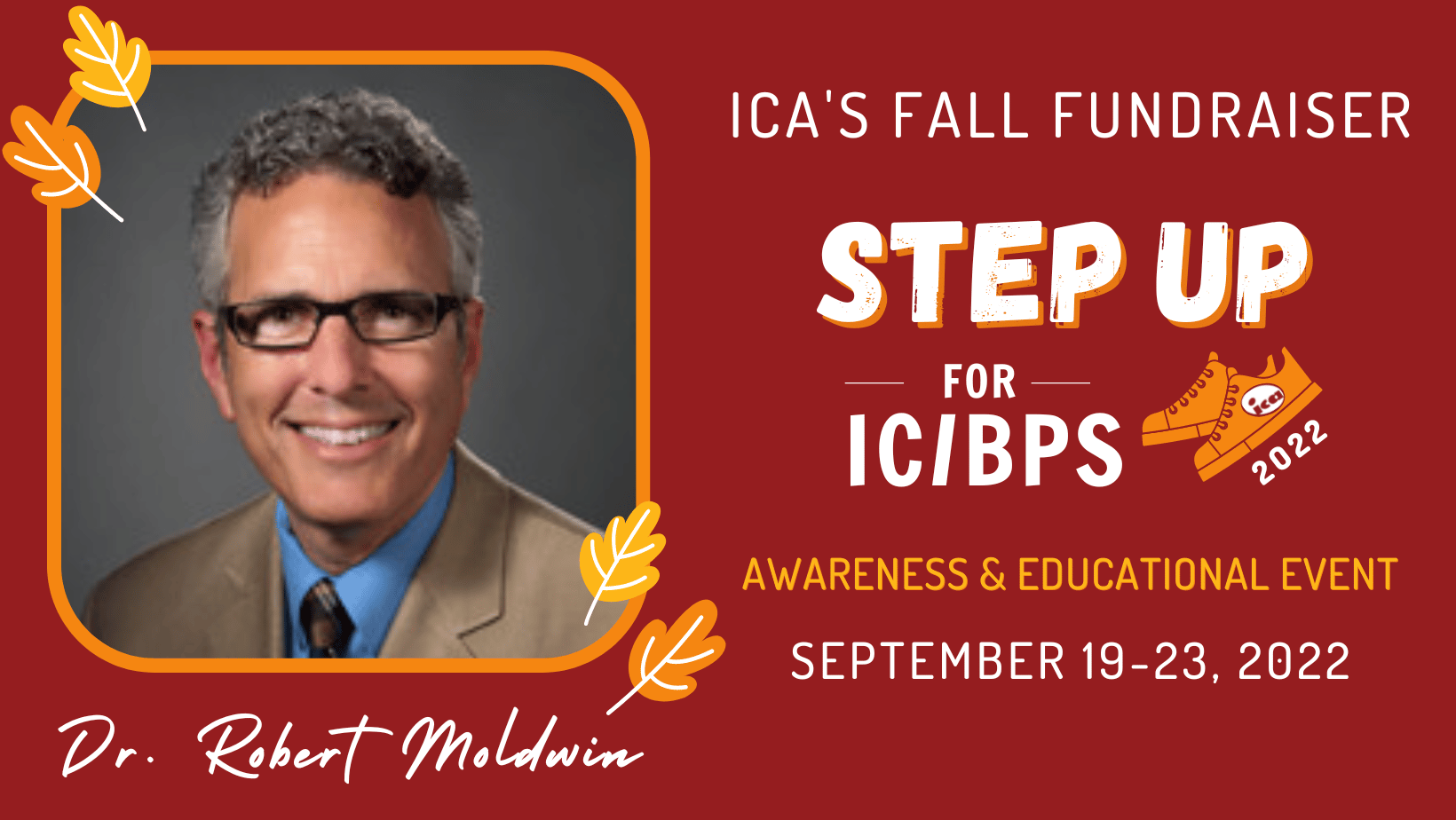 ICA's Fall Fundraising, Awareness, and Educational Event has started!! The Day 1 email has gone out to participants who have registered for the event! If you are a registered participant and haven't seen the email in your inbox, please be sure to check your spam/junk folder.
IF YOU HAVEN'T ALREADY REGISTERED, IT'S NOT TOO LATE TO JOIN US!
As a reminder, Dr. Robert Moldwin will be going LIVE with us tomorrow morning (Tuesday, September 20) at 10:00am ET for another unique Q&A session with IC/BPS patients! During this time, you will have the chance to ask Dr. Moldwin general questions about the condition. Register by midnight tonight (Monday, September 19) to receive the link to this interactive expert session!