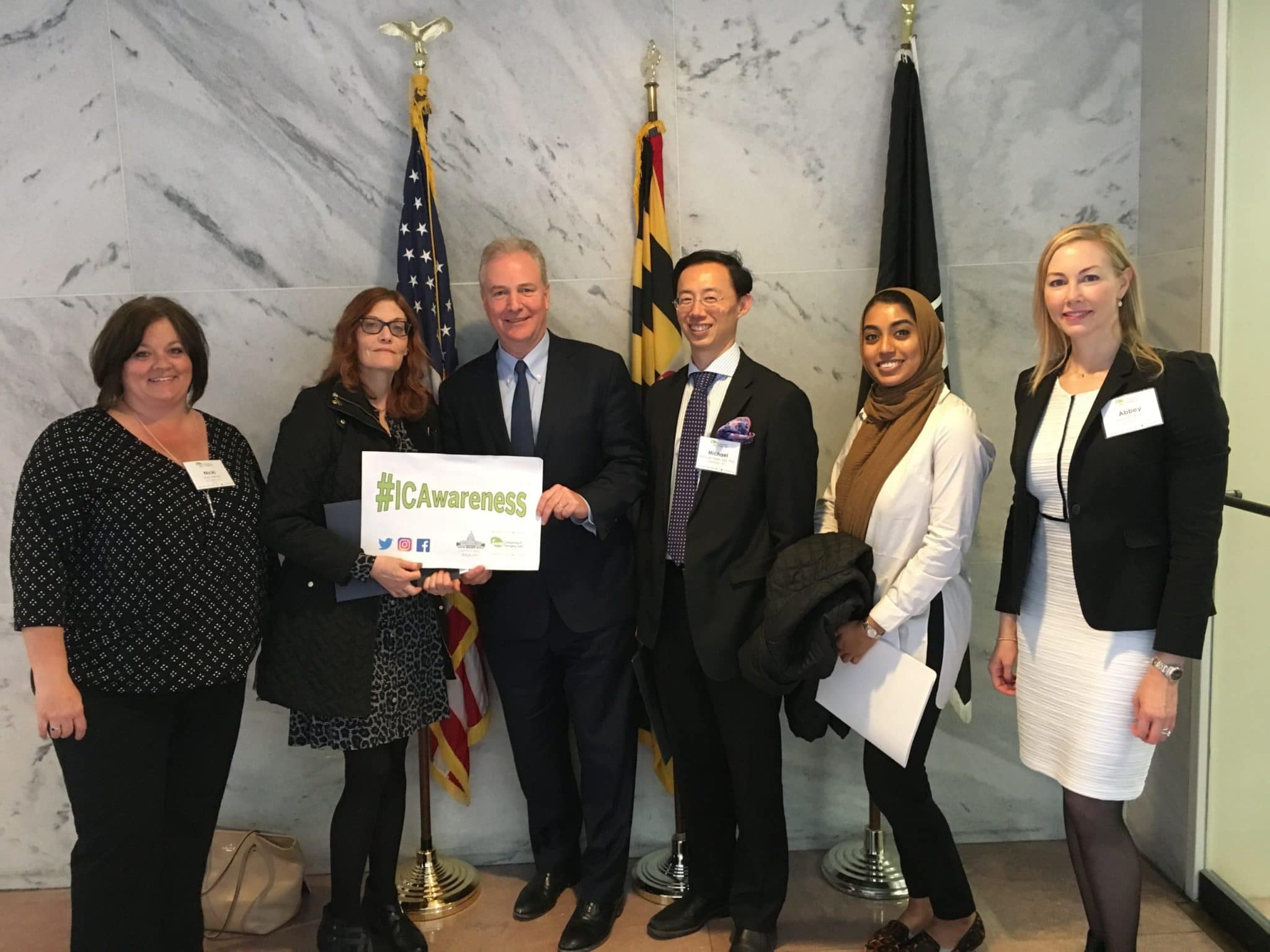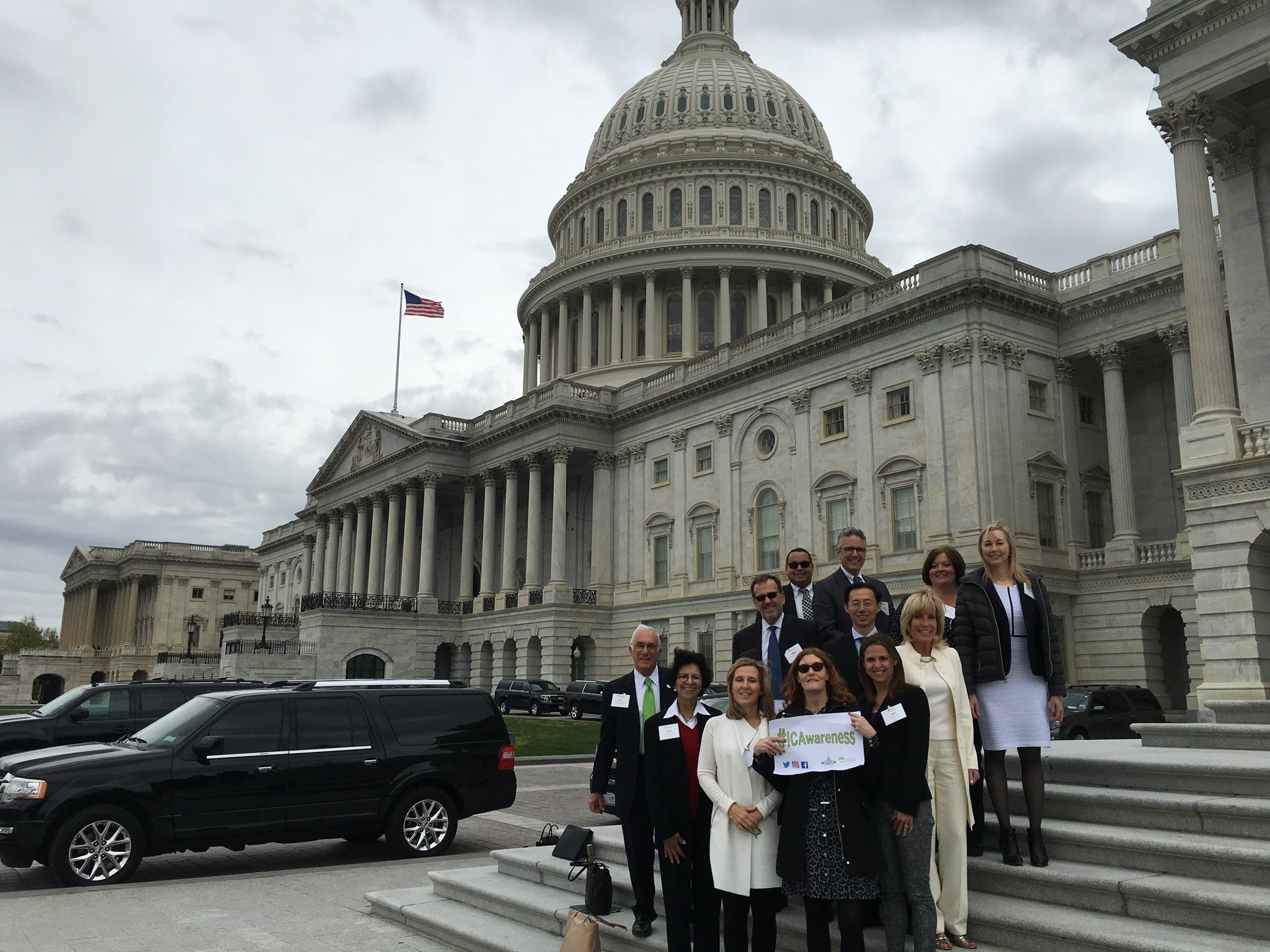 ICA board members, staff, patients, and advocates made their annual visits to Capitol Hill on April 24, 2018. ICA's legislative priorities for FY 2019 include:
CENTERS FOR DISEASE CONTROL AND PREVENTION (CDC)
Provide $1,000,000 for the IC Education and Awareness Program at the Centers for Disease Control and Prevention's (CDC). This program promotes public awareness of IC through education for health care providers and the general public. As a diagnosis of exclusion, physicians must be aware of IC in order for patients to receive timely and accurate diagnoses and this program maintains a significant focus on information sharing among stakeholders, with the aim to increase awareness, diagnosis, and proper treatment.
NATIONAL INSTITUTES OF HEALTH (NIH)
Provide the National Institutes of Health (NIH) with at least $38.1 billion in FY 2019, a $2 billion funding increase. The cause of IC is unknown, there are no definitive diagnostic tools available to clinicians, and there is no cure for IC. The National Institute of Diabetes, and Digestive, and Kidney Diseases (NIDDK) leads the NIH research portfolio with groundbreaking studies like the Multidisciplinary Approach to the Study of Chronic Pelvic Pain (MAPP) Research Network which takes a whole-body approach to studying IC as well as epidemiology research
DEPARTMENT OF DEFENSE (DOD) PEER-REVIEWED MEDICAL RESEARCH PROGRAM
Continue to include "interstitial cystitis" as conditions eligible for study through the Department of Defense Peer-Reviewed Medical Research Program (PRMRP) for FY 2019. IC is becoming increasingly prevalent among veterans and is associated with post-traumatic stress disorder. Congress has historically included IC in the list of eligible conditions for research under this program and IC researchers compete successfully each year.
Even if you weren't able to participate last week, every day is a good day to advocate for ICA: www.ichelp.org/advocacy-for-those-affected-by-interstitial-cystitis