ICA SEEKING VOICES OF HOPE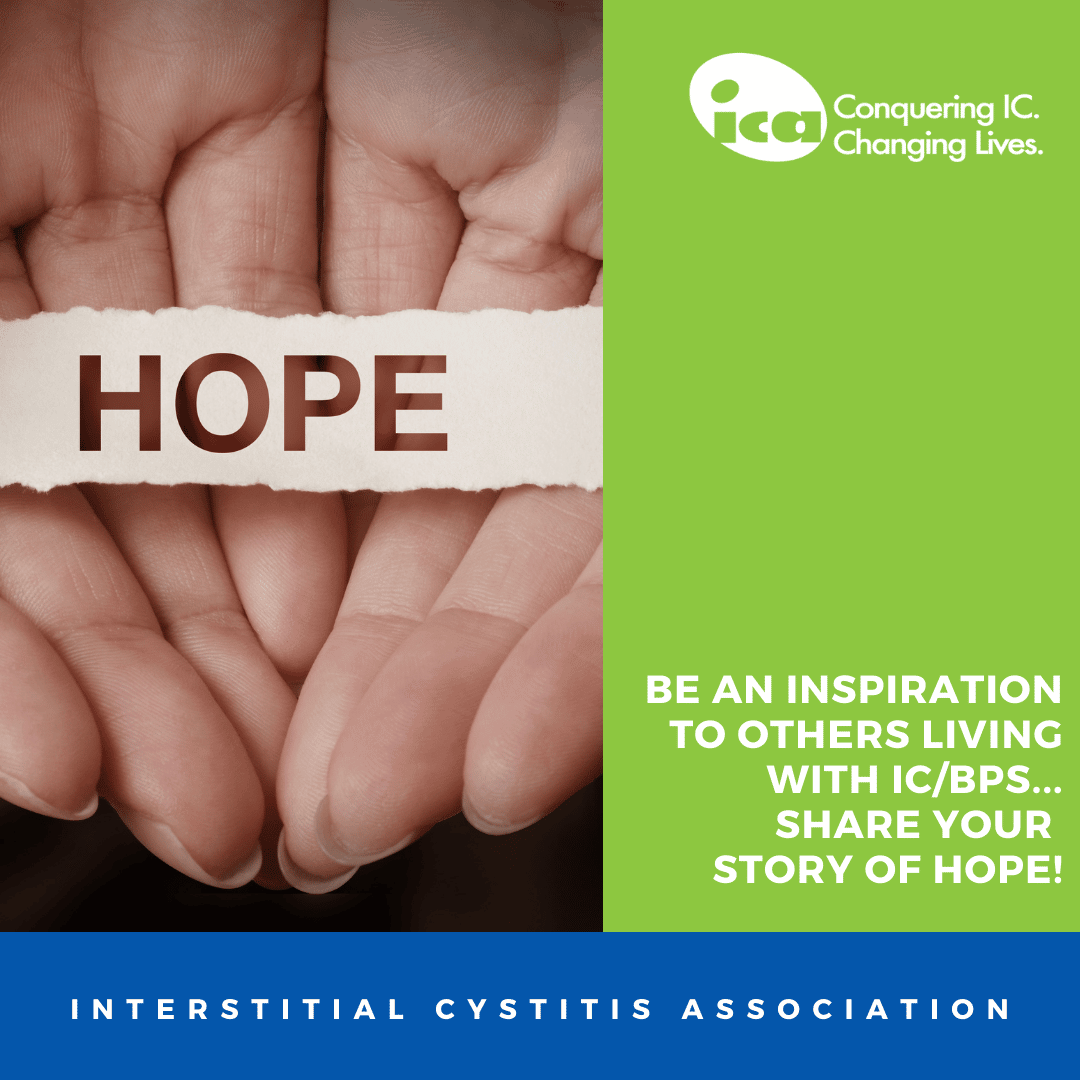 Share your story of hope and success with the community and be an inspiration to others who are living with IC/BPS! We will be highlighting stories of encouragement and hope—written by you. Send your story to us and we'll post it on the ICA's Voices of Hope blog.
Stories of hope, encouragement, and successful living with IC/BPS are accepted from patients and healthcare providers, as well as family and friends of IC/BPS patients.
Click here to submit your story!