ICA HOSTS WEBINAR FOR RESEARCHERS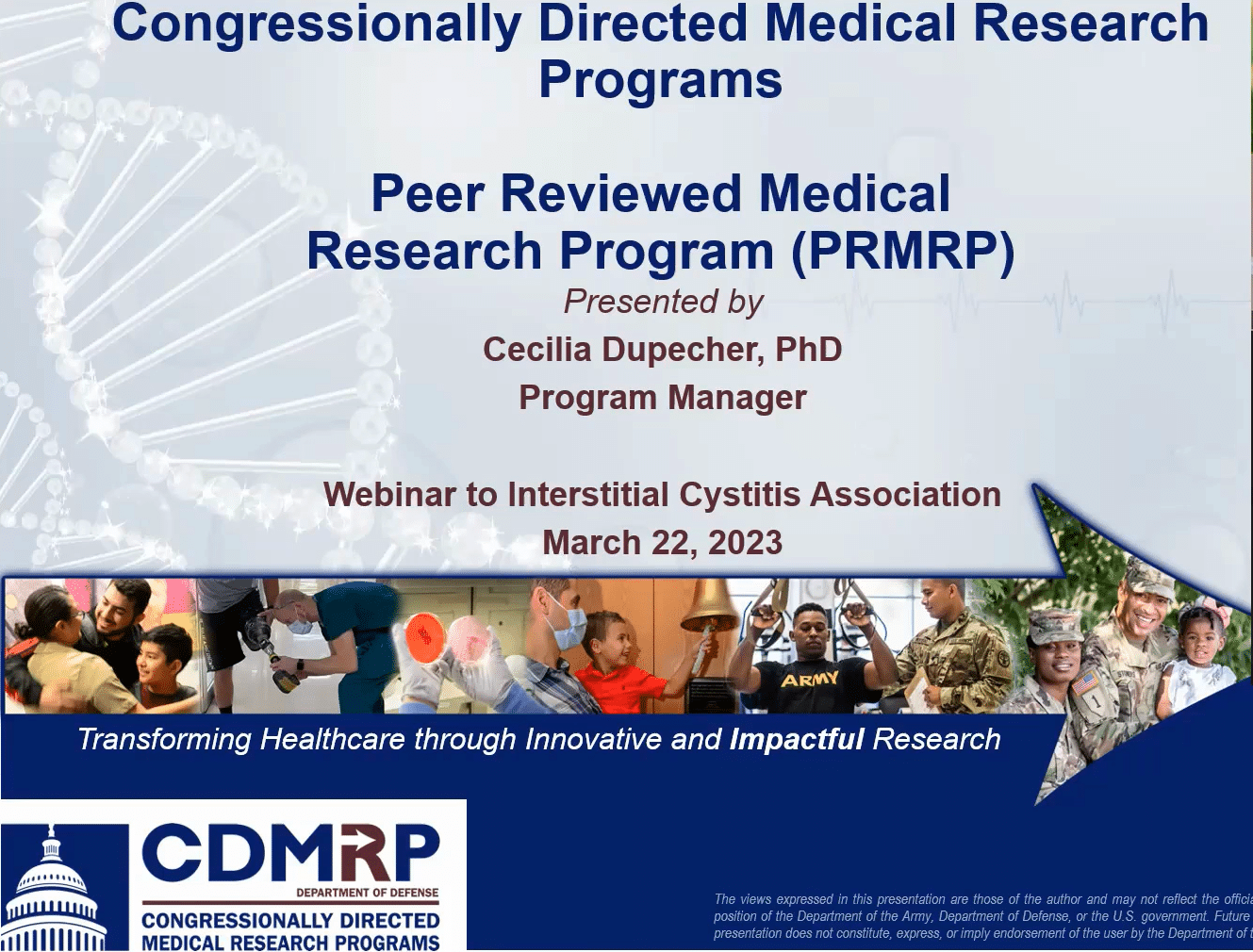 On Wednesday, March 22nd the ICA hosted a webinar to help researchers understand the Congressionally Directed Medical Research Programs (CDMRP)'s history and its purpose. The webinar also discussed how researchers can apply for awards under Peer Reviewed Medical Research Program (PRMRP) as part of the fiscal year review cycle for 2023.
During the webinar, the ICA highlighted the success of IC researchers in receiving funding since IC was first designated as eligible for study in FY2005. Through the PRMRP, IC researchers have been awarded over $21.6 million in research grants.
The webinar provided researchers with valuable information on how to prepare and submit a PRMRP proposal, including key deadlines and important submission guidelines. Researchers were also given an opportunity to ask specific questions about the application process and receive expert guidance.
The ICA's commitment to supporting and advocating for IC research has led to many advances in the diagnosis, treatment, and management of the condition. We continue to work collaboratively with researchers and funders to improve the lives of people living with IC.
If you are a researcher who is interested in learning more, please contact Nicki Mehall at nicki.mehall@ichelp.org.