ICA Board Member Raises Awareness for IC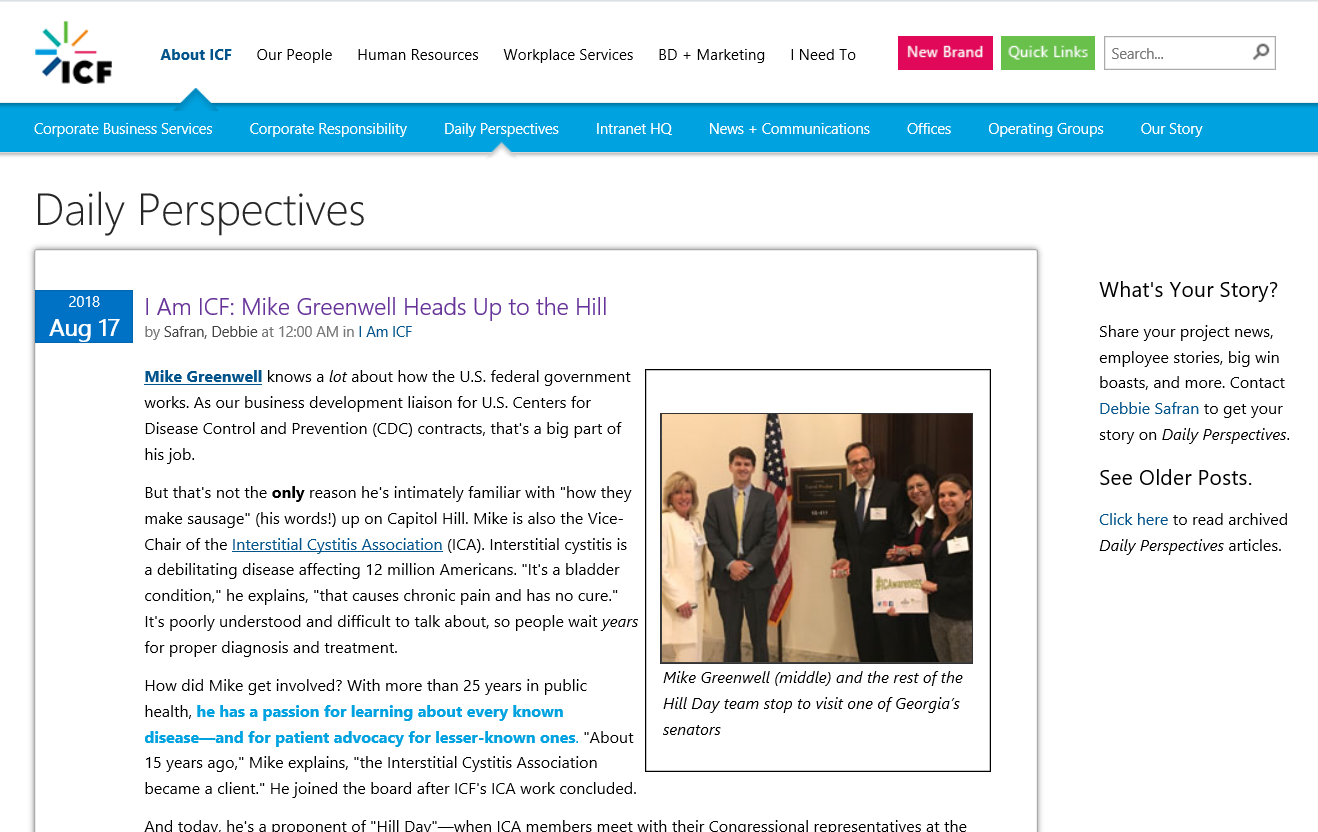 ICA Board member Michael Greenwell is raising awareness through his workplace. On August 17, 2018, his company published an article on their workplace intranet, I Am ICF, that showcases the volunteer work that he does for the Interstitial Cystitis Association (ICA) and the IC community.
Does your employer have something similar where you can share your IC story and raise IC awareness?