IC-friendly Stretching Can Help Relax the Pelvic Floor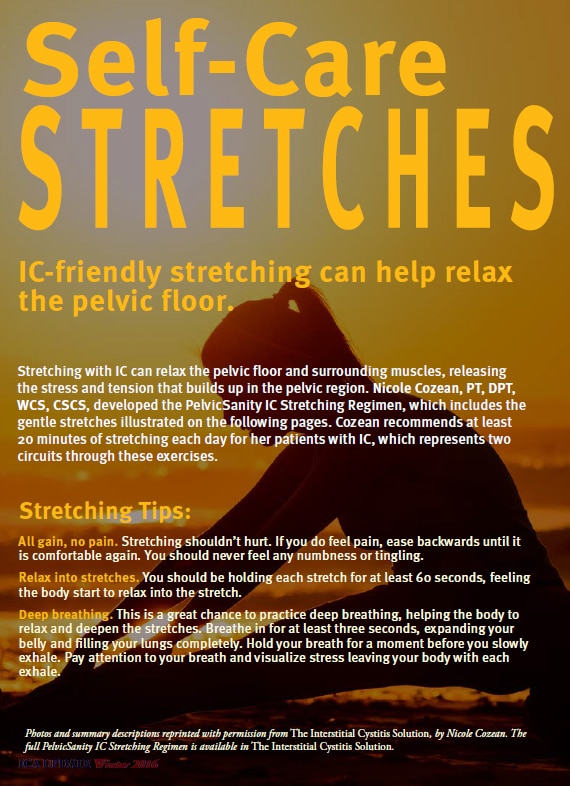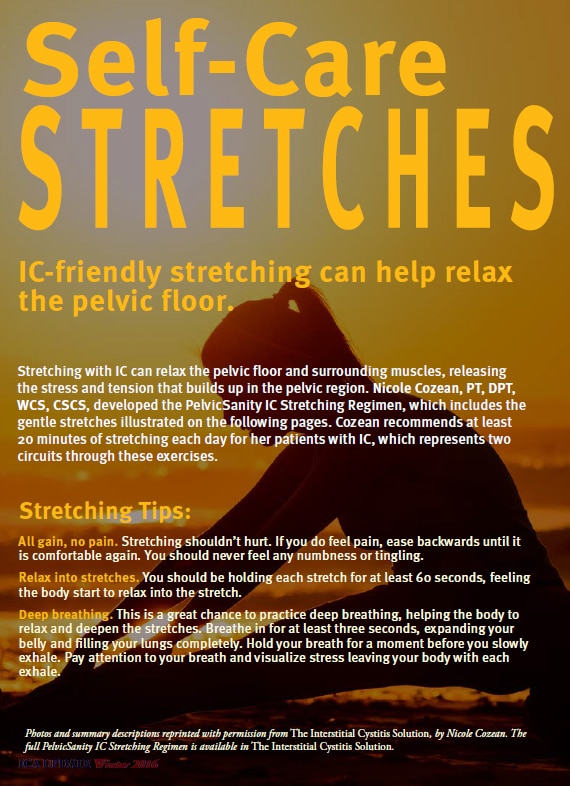 From the winter 2016 issue of the ICA Update.
Stretching with IC can relax the pelvic floor and surrounding muscles, releasing the stress and tension that builds up in the pelvic region. Nicole Cozean, PT, DPT, WCS, CSCS, developed the PelvicSanity IC Stretching Regimen, which includes the gentle stretches illustrated within the article. Cozean recommends at least 20 minutes of stretching each day for her patients with IC, which represents two circuits through these exercises.
Read the full article at https://www.ichelp.org/wp-content/uploads/2017/08/Self-Care-Stretches.pdf.