IC/BPS Expert Presentations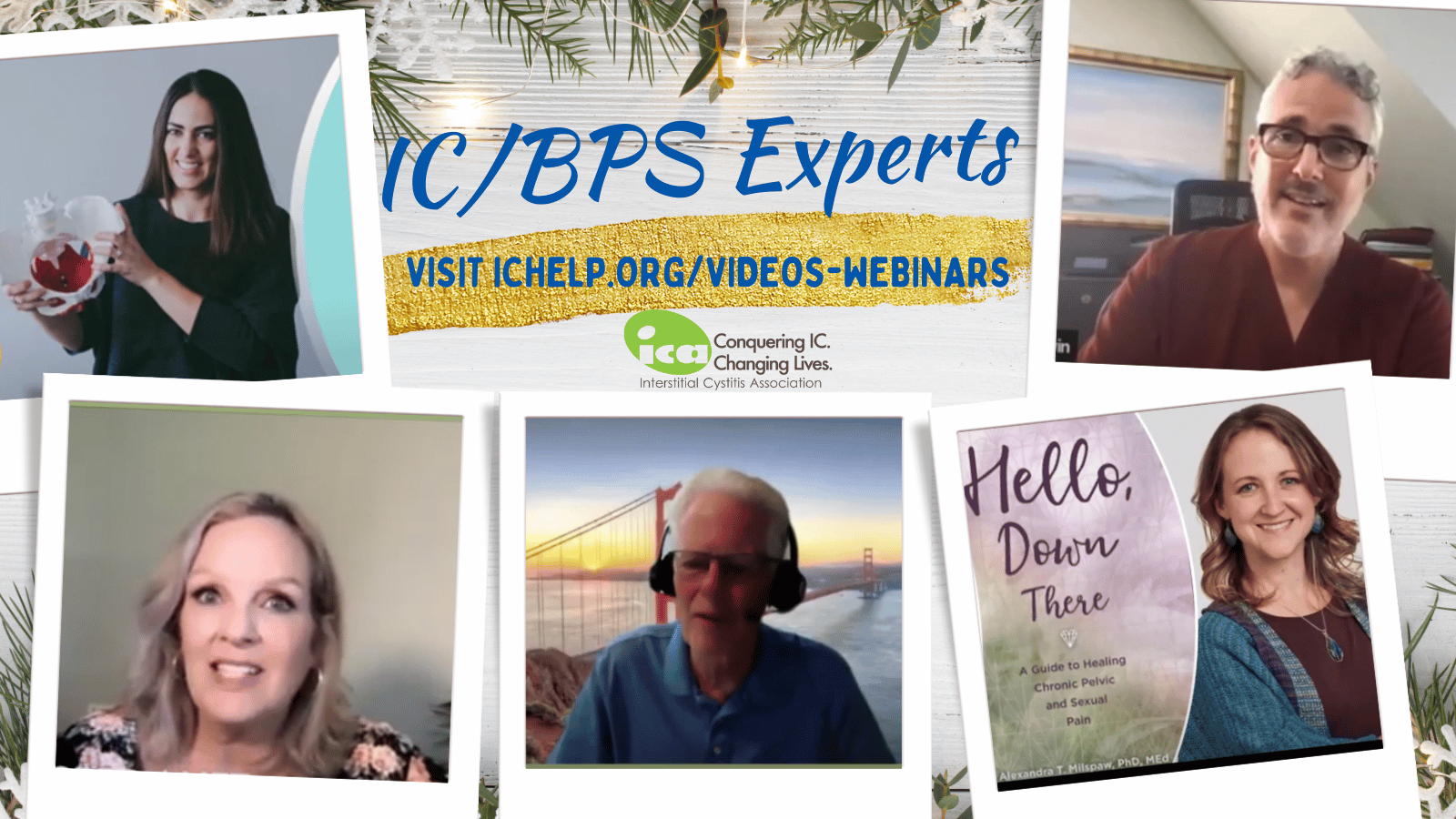 During 2022, thanks to generous donors like you, the ICA was able to offer "free" educational programs bringing IC/BPS healthcare experts and researchers to our community!
You can help keep our community informed and inspired by donating today. The ICA Board of Directors has generously offered to match all year-end donations up to $36,000. By doubling your donation, the ICA can continue to reach the IC/BPS community with important awareness, research, and educational programs as we look forward to new offerings in 2023. Thank you!