Help Researchers Better Understand IC/BPS – Take the Survey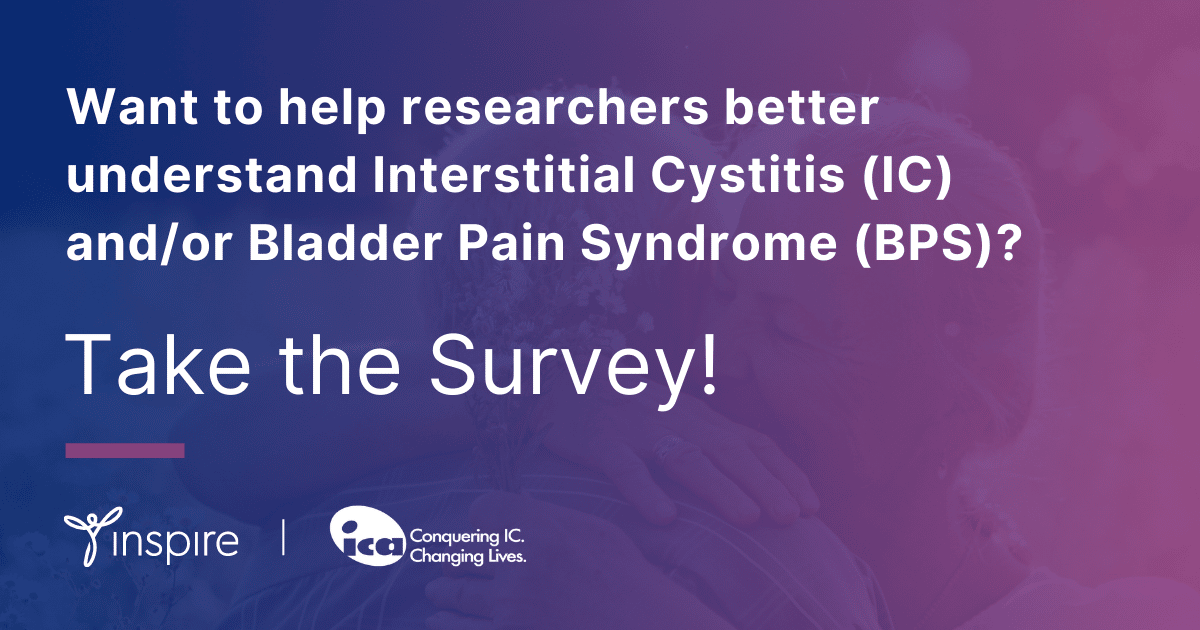 Inspire and Boston Children's Hospital (BCH) are leading a research study, in collaboration with ICA and Black Health Matters (BHM), on a survey funded by the Centers for Disease Control (CDC) to better understand IC/BPS. This survey will help to identify symptoms and other conditions that are associated with IC/BPS.
You may be able to take part in this survey if:
You are 18 or older
You have IC
You have BPS
You have symptoms of either IC or BPS
If you complete this survey, you will receive a $25 e-gift card that can be used on Amazon or other online stores. Additionally, you will have the opportunity to participate in further research on this topic (for example, you could participate in another survey, an interview to tell us your story, or a diary to track your symptoms).
To see if you're a good fit for this particular study, we'll ask you a few background questions. If you qualify for this research, you will continue directly into the survey, which will take approximately 30 minutes to complete.
Underrepresented minorities continue to be very underrepresented in research studies. We especially encourage underrepresented minorities to complete the survey.
Click below to begin the survey.
If unable to click the link, you may copy and paste this link into your browser's address bar: https://survey.alchemer.com/s3/6958063/Bladder-Survey-ICA
You can read the full Inspire privacy policy here and contact us with any questions about this study. We're better with you!