Register for the Walk by April 6th to Get Your Walk Giveaways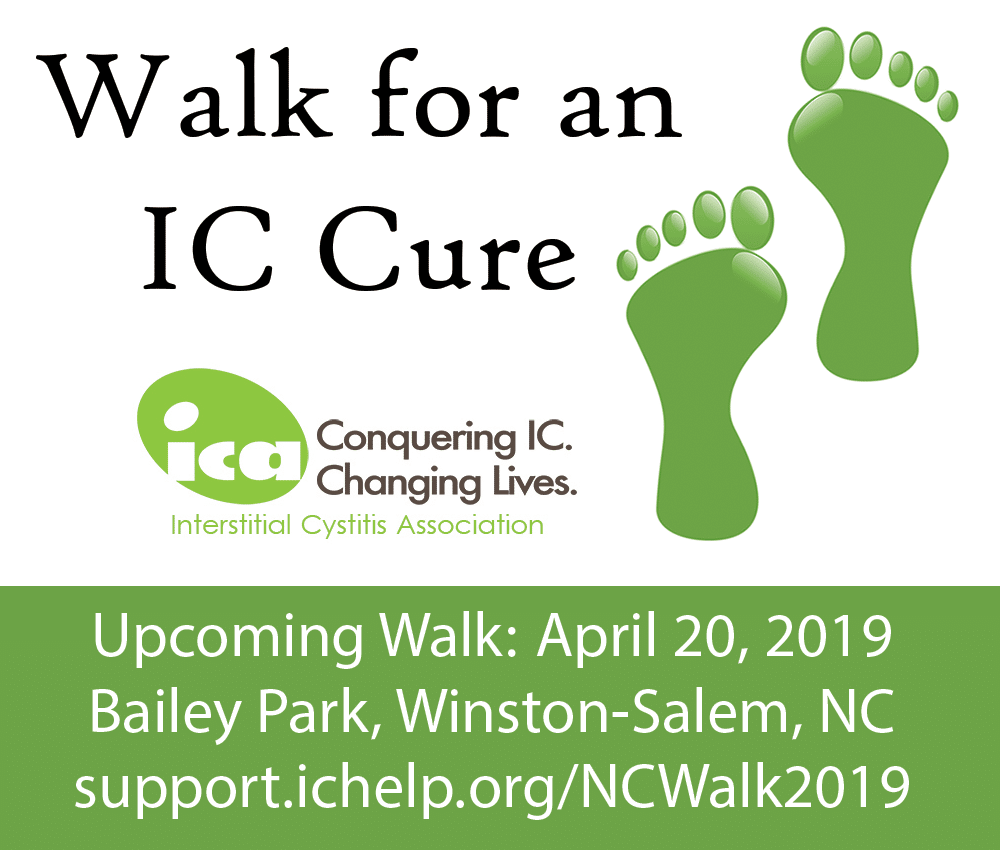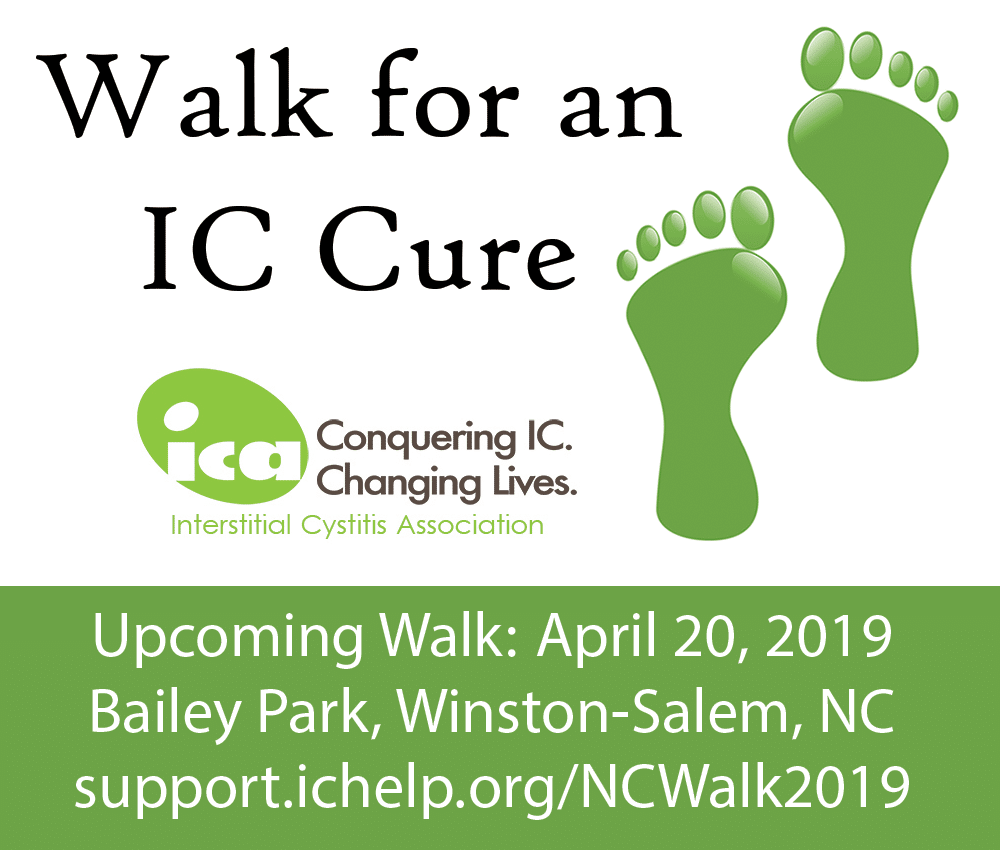 Remember to register for the Winston-Salem, NC Walk for an IC Cure before April 6th to ensure you receive the item giveaways at the walk, including a Walk for an IC Cure t-shirt (for participants who donate or raise $50 or more by April 6th)! ICA needs to order merchandise by April 6th, therefore, participants who register after April 6th cannot be guaranteed to receive the giveaway items.
Register today at support.ichelp.org/ncwalk2019!