Call to Action – Help ICA Raise Awareness of IC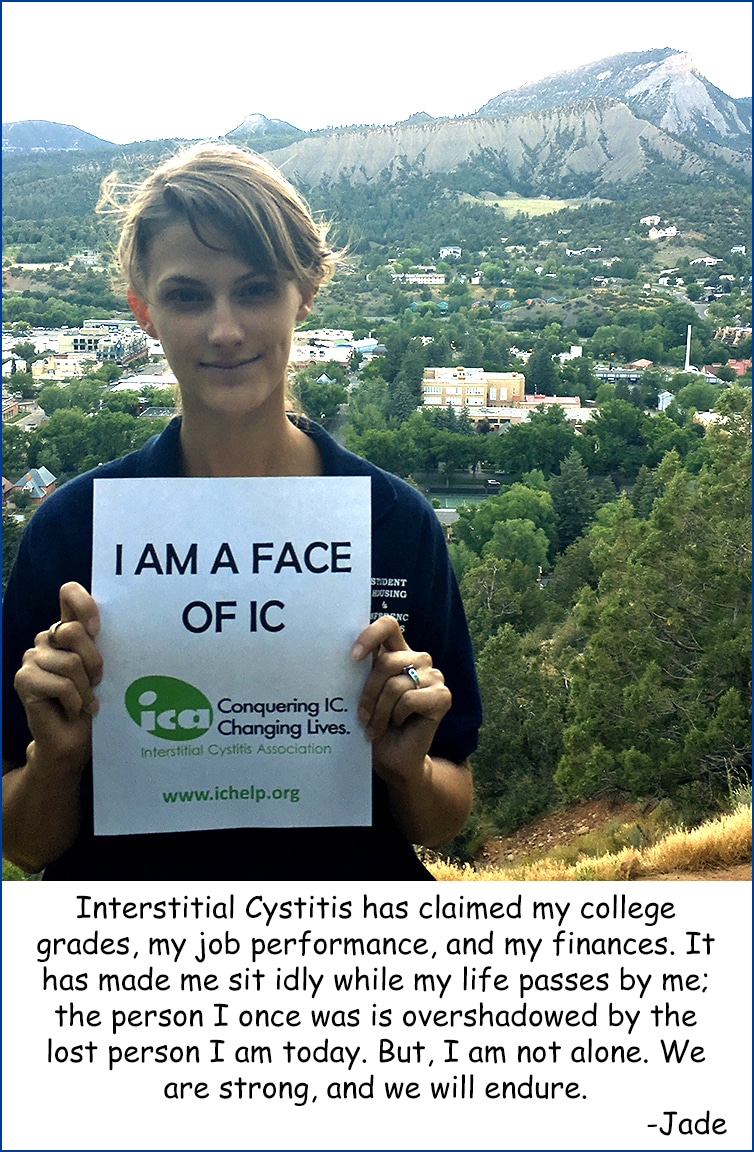 Photos and comments are needed! Please join Jade, Amy, Jenny, Cyndy, Emma, Dan, and Kerry and send us YOURS. Help ICA raise much needed IC awareness  by printing out the attached PDF's and taking a photo holding the appropriate sign. Send your pictures to icamail@ichelp.org.* In addition to your photo, please send us a quote that explains the affect IC has had on your life, whether as a patient or as a loved one of a patient.
* By submitting your photos you hereby give permission to ICA to use these images for future communication purposes, and that these photos may be seen by the general public.